Boys' Lax dominate on senior night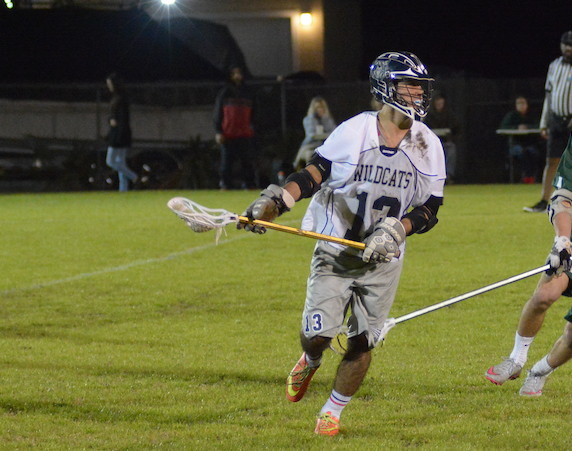 Eight different Wildcats scored as the team downed the Cocoa Beach Minutemen 18-8 Tuesday night. Seniors Mark Kay, Daniel Breninger, Jeremiah Fontaine, John Hogan, Killian Thrush, Nicolas Saladino, and Will Lemstrom all were honored during the Senior Night festivities.
"It was Cocoa Beach so it was a pretty easy win," Kay said. "They're pretty bad. We tried to get most of the seniors to get a good amount of playing time. Not all the seniors started but all the seniors did get a fair amount of playing time compared to the other players.  I scored once, so that was cool. After the boys' game we did the walk down the isle thing which was pretty cool.  At the end of the line we got a little lacrosse ball that had our name and our number on it. No, I wasn't sad but one of our teammates did cry."
So far the 'Cats are 3-5. They next play Satellite Thursday night at West Shore.