Boys' lacrosse win double OT thriller vs Edgewood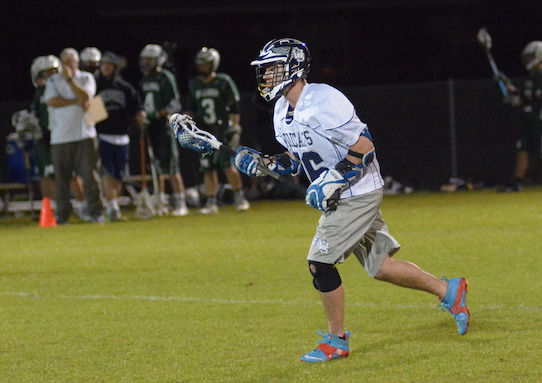 Senior Jeremiah Fontaine scored the winning goal in double overtime as the Wildcats defeated rival Edgewood 9-8 in a boys' lacrosse game Thursday night.
"The last few minutes of the game, we went into double overtime," junior Kyle Fitzgerald said. "Everyone was very tense. We had 18 penalties in total, so more than quarter worth of penalties. Everyone was making a lot of mistakes, dropping easy shots. Wesley [Dennis] missed about three shots which were very easy to make, but Jeremiah pulled through and got the last goal."
Sophomore Bryce Rothery assisted Fontaine for the game-winner.
"I got the ball because there was a penalty and we restarted," Rothery said. "I started with the ball and passed it to Jeremiah and he took the shot, and it went in. [The game] was up and down at times, we had a lot of penalties, so that was probably the reason they stayed in it so long."
The Wildcats play Tuesday March 8, at 5:30 p.m. against Cocoa Beach, at West Shore.