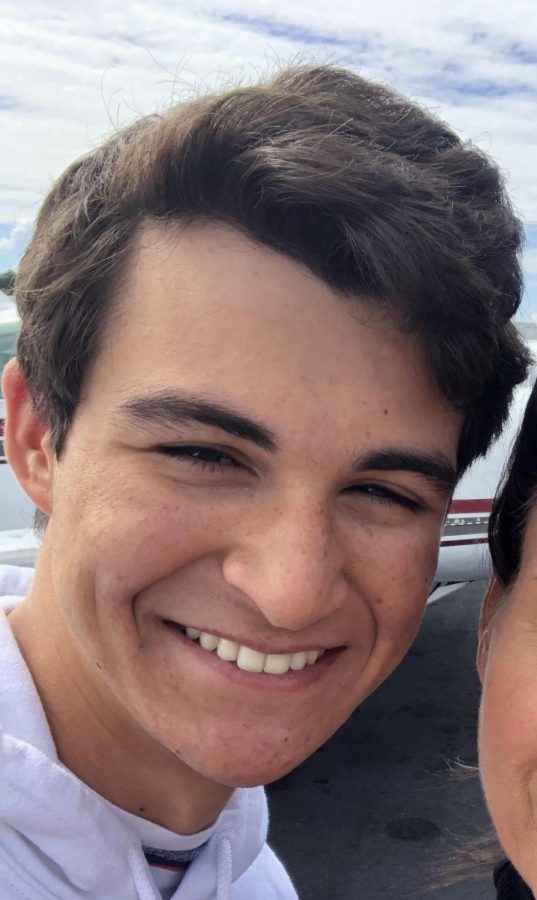 This is my second year writing for the "Roar." I am a senior with 5+ years of Digital/Graphic Design experience and this is my first year as Graphic Design Editor. I enjoy covering investigative stories and opinion pieces on topics I'm passionate about, as well as designing infographics.
I was born and raised in Florida. I enjoy fishing, kayaking, swimming, and spending time with my family. On weekends, I spend most of my time on my studies and school work and I'm currently interested in learning Italian and Arabic.
I have attended West Shore since 7th grade. I was a captain of the swim team last year and have been swimming since 8th grade. After highschool, I plan on going into the medical field and have considered becoming an anesthesiologist.
"Democracies die behind closed doors." - Damon Keith
Sami Ramadan, Graphic Design Editor
Oct 15, 2020
Sep 25, 2020

School adds more surveillance cameras

(Story)

Sep 23, 2020

Proteins and pipe cleaners

(Media)

Sep 17, 2020

DeSantis' veto dismisses vaping debate

(Story)

Sep 11, 2020

For some, loss of Power Hour feels sour

(Story)

May 13, 2019

New law bans texting while driving

(Story)

Mar 14, 2019

Think AirPods are expensive? Try Louis buds

(Story)

Mar 14, 2019

Parking lot stripes fade with money shortage

(Story)

Mar 04, 2019

SAT prep fund-raiser helps feed local children

(Story)

Dec 07, 2018

Junior races to T-shirt design victory

(Story)

Nov 16, 2018

Mental health awareness stickers defaced in restrooms

(Story)