Junior Class raises funds through Blue Angels air show
While the United States Navy Blue Angels were flying over Melbourne, student volunteers received free access to the Great Florida Air Show while selling hot dogs and merchandise to attendees on May 15 and 16. The Junior Class managed both booths, earning volunteer hours and commissions from sales.
"The students set up and helped stock the [hot dog] booth," Junior Class sponsor Heather Da Silva said. "Parent volunteers cooked the hot dogs and students wrapped and added toppings. For the merchandise booth, volunteers sold items. Both groups also had to manage the crowds as well as taking payments."
Da Silva said she received an email from Assistant Principal Catherine Halbuer regarding the event. The air show organizer contacted community organizations in search of volunteers, so Da Silva replied and secured the booths for the Junior Class.
"There are a lot of reasons that this type of event is important," Da Silva said. "One reason is that it puts West Shore out in the community in a positive light. It also gives hands-on experience in dealing with people in a fast-paced environment. It's also a chance to come together as a team."
Approximately 20 students volunteered over the course of both 10 to 13 hour days. Da Silva helped manage the hot dog stand, and Spanish teacher Alexandra Stewart helped manage the merchandise stand. Leading up to the event, teachers and the Junior Class advertised word of mouth to give students an opportunity to gain volunteer hours. Due to the pandemic, volunteer opportunities have been scarce.
"Normally the class officers are responsible for holding fund-raisers and putting together prom," Junior Class Vice President Madeline Coalter said. "But due to [COVID-19] we were not allowed to plan a Prom. We have tried to do fund-raisers, but for the majority of the year we were not allowed. The air show was the first fund-raiser that we got approved for this year. I'm glad that we were able to raise some money to have in the Class of [2022] account so that we can use it towards a fun senior year. I hope starting next year things will go back to normal and the Junior Class will be able to plan a Prom, and our class can continue to fund-raise so we can cut the costs of senior events."
Coalter said at some points, volunteering became stressful due to large crowds.
"It was difficult figuring out how many hot dogs should be on the grill since we didn't want people to wait too long for the food," Coalter said. "But we also didn't want to cook too many and have leftovers because that would count against our profit. It was the most difficult during lunch rush because the wifi connection went out and our card readers weren't working so we could only accept cash. We finally got the card readers to work again, but it was a constant struggle."
But Coalter said the opportunity to earn funds while also watching the Blue Angels was worth the occasional difficulties.
"It was vital for the Junior Class to grab this fund-raiser as nearly $3,000 was made," Junior Class President Cooper Cheng said. "This money is going towards next year's graduation and other activities such as Powderpuff, senior breakfast and Grad Bash. This fund-raiser was a great way to give us a boost for next year and also allowed us officers to finally experience a normal fundraiser, giving us more experience to better the Class of 2022."
Cheng said despite having the title of Junior Class President, planning and managing events is a team effort.
"In reality, my role as president is not how it sounds," Cheng said. "The Junior Class officers cooperate with each other and when we are together our titles don't really matter as we are one cohesive team that falls apart without each other. My main goal is to help with the organization of fundraisers and events as well as conversing with administration, making a consensus that benefits all of us."
Da Silva said the Junior Class's role, and one lesson learned from volunteering at the air show, is to begin the transition from high school to post-secondary education.
"It is a start on applying the skills that students have spent ten years learning," Da Silva said. "Teamwork, time management, leadership, fundraising, dealing with people — all of these are things that students will spend the rest of their lives doing. They have a chance to hone those skills here, in an environment with adult guidance, in order to create a foundation for success for the rest of their lives."
About the Contributors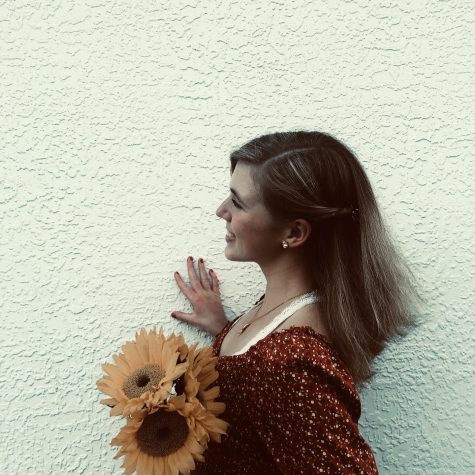 Sophia Bailly, Editor in chief
This is my third year on the "Roar" staff and my second year as editor in chief. I enjoy covering social and political issues and hope to cover international...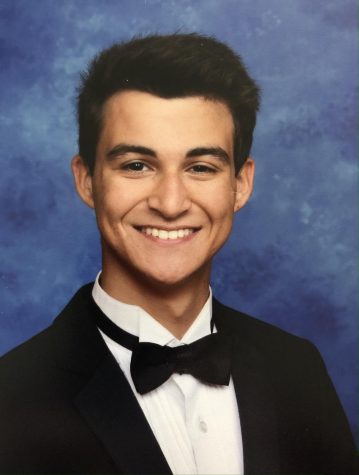 Sami Ramadan, Graphic Design Editor
This is my second year writing for the Roar. I am a senior with 5+ years of Digital/Graphic Design experience and this is my first year as Graphic...