Mental health awareness stickers defaced in restrooms
Stickers displaying positive messages have popped up all over campus in recent weeks as part of a Student Government Association initiative to promote suicide awareness prevention, spread goodwill and to act as social and emotional support for students. A parent volunteer who offered to sponsor the messages came up with the idea and front desk clerk Janice Kowing suggested putting the stickers on restroom mirrors.
"I thought the sticker on the front door would go nicely on the mirrors because that's when you reflect on yourself," Kowing said.
But the stickers soon were defaced. Messages that read "See your strength!" and "Surround yourself with inspiring people" turned into words and phrases like "beef", "yeetus the fetus" and "pee yourself."
"I understood the middle-schoolers liked them. I received positive feedback from middle-school teachers as well, who said they liked them," said Assistant Principal Catherine Halbuer, who is also the head of facilities. "I'm disappointed that students would take something positive for their peers and make it into a joke."
According to School Resource Officer Valerie Butler, altering the messages doesn't count as vandalism, although it is still defacement and students are strongly discouraged from such behavior. Since these occurrences, most of what was left of the messages have been taken down.
"In a way, you doing that negative action towards something meant to be positive just proves the point we need more positivity," Butler said.
By Sami Ramadan
About the Writer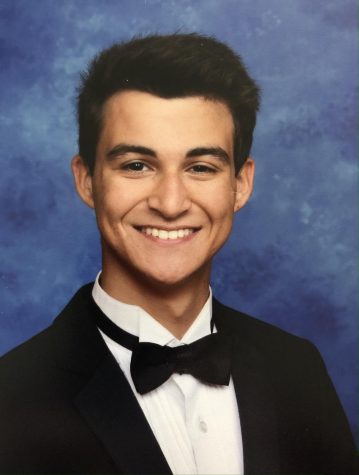 Sami Ramadan, Graphic Design Editor
This is my second year writing for the Roar. I am a senior with 5+ years of Digital/Graphic Design experience and this is my first year as Graphic...