Dance team raising money for competitions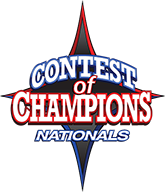 Dance competitions are by no means free. This leaves the Purrfections dance team with the task of fund-raising to cover the expenses.
"It is $4,500 in competition fees alone for us to compete as a team." co-captain Kathryn Carrick (12) said. "The cost left after fund-raising is then split between [dancers] to pay separately."
To meet their expenses, the Purrfections get sponsors and also hold car washes, which have been held at the Long Doggers in Indialantic until recently.
"The construction of the Publix at our usual location has forced us to move," Carrick said. "We are trying to make up for this by finding sponsors. Just because a fund-raising method disappears doesn't mean the fees disappear as well."
The next car wash for the dance team has been scheduled for Nov. 16 at the Long Doggers in Palm Bay.
"Car washes help the team so much," JV dancer Hunter Delaney (9) said. We really appreciate it when people come support us."
By Elise Chauvin