Peace Officer Memorial Day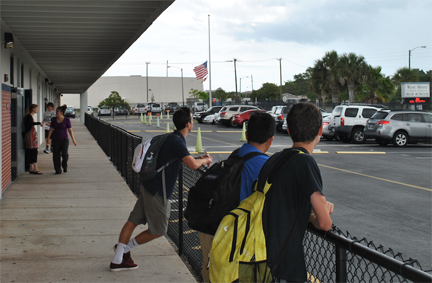 Honoring Peace Officer Memorial Day, students take a moment of silence to remember police officers who have passed away.
"It's good that we celebrate cops,"  freshman Sarel Barguian said. "They deserve recognition for all the work they do for us every day." 
As part of police week, running from May 11 to May 17, President Barack Obama as ordered that all schools and government buildings should fly their flags at half staff in honor of Peace Office Memorial Day, a day set aside to remember all police officers who died or were disabled in the line of duty. He also urges homeowners and privately owned businesses to do the same.
"It's nice to know that we pay tribute to officers who have lost their lives over the years," Student Resource Office Chuck Landmesser said. "It makes police officers think about their job and the dangers they face in the line of duty. It's noticed and appreciated."