Cooler weather brings winter fashion trends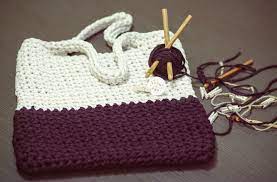 With the weather getting cooler, Fashion Club President Terrianne Quach is excited for the chance to participate in new trends.
"I love oversized chunky knit sweaters," she said. "I'm super into knitwear in general. I think it's timeless."
Quach suggested that adding to a fashion wardrobe doesn't necessarily mean spending a lot of money.
"I also love vintage leather jackets," Quach said. "For Fashion Club, I'm thinking about going to a thrift store and picking jackets up for us to decorate."
One of the first Fashion Club projects will be decorating tote bags.
This sustainable way of creating a new piece of clothing out of something pre-loved, gives members of the club an opportunity to express their own unique styles.
"I love doing projects where we get to be creative," Quach said. "I want to teach people how to crochet, knit and sew so they can express themselves by creating something tangible."
Quach said that through DIY projects, she has the opportunity to take part in trends without feeling the guilt of contributing to unethical fashion companies.
"I'm not a fan of fast fashion," she said. "I think the clothes look cheap. You can do so much more on your own."
By Olivia Shary