Junior Class to host beach clean-up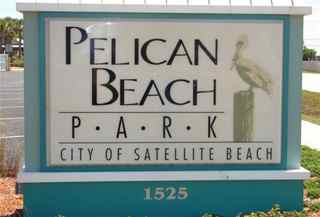 The Junior Class will host a beach cleanup and picnic fund-raiser Nov.16 at Satellite Beach's Pelican Beach Park. The beach clean-up will be from 8 a.m. to 11 a.m. followed by the picnic from 11 a.m. to 3 p.m.
"Since West Shore has such a family atmosphere, [we are] trying to do an event where everybody comes and bonds together," said Jill Whitacre, the Junior Class sponsor.
The Junior Class came up with the idea to include more than just their friends and families. The picnic will include junior homeroom and academic teachers, among other staff members.
"They are going to invite certain staff, so the front office is going to be invited, the guidance department, the cafeteria, custodians." Whitacre said. "Kind of [just] to say thank you, you are part of us and we appreciate you so that they will all come. I think it will be fun to have everyone out of the school setting on a Sunday just having fun together and sharing a meal together."
The festivities will include employees from Kohl's, as a part of the company's "Associates in Action" volunteer program. If a certain amount of employees attend the event, the junior class will receive monetary compensation.
"The Kohl's A team has been asked to join us so we are hoping we get five of them [to participate]. If we do we will get $500, so this is a chance for us to do a community service have some interaction and share time together and raise money, so you know combining all of those together is just a perfect way to spend a sunday afternoon." Whitacre said.
At the picnic, there will be a silent auction for themed baskets.
"We are going to ask families to donate a basket, like a movie basket," said Junior Class communications officer Sergio Carlos.
The junior class has various methods of communication to get people involved.
"We have sent out Remind 101's, [there's a] class Facebook, we [also] have a survey out of surveymonkey.com," Carlos said.
For more information, contact Jill Whitacre, the Junior Class sponsor, or any of the junior class officers or check the junior class Facebook page.
By Daphna Krause