Glass prepares to teach in 'Show Me' state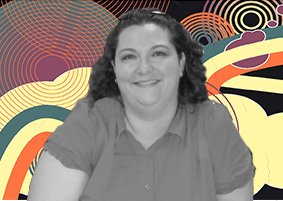 Despite making an appearance at registration last week, language arts teacher Carrie Glass did not return to her classroom when school opened Friday because she will soon move to Kansas City, Mo. She has lived in Florida for her whole life, being raised in Orlando, and wants to return to the city life.
"Eventually I wanted to get out west," Glass said. "I figured that moving halfway there for a little while would be good. I want some place with four seasons, and I want some place with a walking city with lots of stuff to do."
She said she had considered the move for five years, but held off due to her affection for her homeroom class.
"I waited for my second homeroom to graduate," Glass said. "So when all those kids graduated two years ago I was like 'that's it I'm done, I'm leaving.' Then my next homeroom class came in and at the end of that year I was thinking 'I can't leave them' but I didn't want to do six more years. The time was just right."
Freshman Stanley Bertilien, who was in Glass's homeroom last year, said her departure is not surprising.
"She has been complaining about leaving for years," he said. "But now we're going to have a new homeroom teacher, and I usually come here for lunch, so I'm going to have to find another place."
Junior Kyle Townsend said he will miss one of his favorite teachers.
"We have less of a student-teacher relationship and more of a true friendship," Townsend said. "We bonded over bantering with each other. I anticipated her leaving, but I was never really prepared for it."
Glass' Florida license will transfer to a high school in Missouri where she will continue to teach.
"It's always crazy to start off someplace new, but I hope I'll be able to take what I do here and move it across the country."
Glass sponsored the TEAL club and will be taking it to the high school she will be teaching at in Kansas City.
"I've already spoken to the council about it and they're all for it," Glass said. "[Science teacher Amy] McCormick will be taking over TEAL sponsorship next year, and she is the perfect person to do that."
Stanley had high praise for Glass.
"She really helped define who I am as a person," he said. "She really helped me shape my future."'