Lady 'Cats volleyball star returns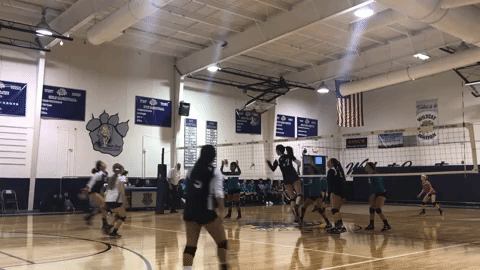 After a major leg injury sidelined her for her entire junior year, senior Giao Huynh played her first game back this past Friday during the Wildcats' Preseason Jamboree. The twelve month recovery process began immediately following the surgery.
"Rehab was kind of hard," Huynh said. "It took a lot of effort, but it was definitely worth it to get to the the spot where I'm playing again."
Though unable to play during the last year, the volleyball team was not without their star entirely. Giao served as the team manager during the 2016 season.
"The team was honestly really devastated that we lost Giao because she was such a key player," junior Lydia Howald said. "But on the sideline she was a great motivator. We had her throughout the year and it still worked out so we're excited for this year to have her back."
The Wildcats will close out the week tonight at Palm Bay, following last night's 3-0 loss at Holy Trinity.