Volleyball gets first win, trounces War Eagles
Led by juniors Kaitlin Inganna, who tallied nine kills, and Taylor Kelley who had seven aces, the Lady Wildcats' volleyball team dropped the Astronaut War Eagles Tuesday night in three sets, 25-22, 25-23, 25-18.
"It was really nice to get our first win and shake off the nerves," Inganna said. "We have lots of potential and, to be honest, it's a lot easier to love this sport when you're winning."
The team's newest addition, junior Kasi West, who was granted temporary eligibility and is the team's starting setter, had 17 assists. Junior Casey Schauman also tallied seven kills and 12 digs in the victory.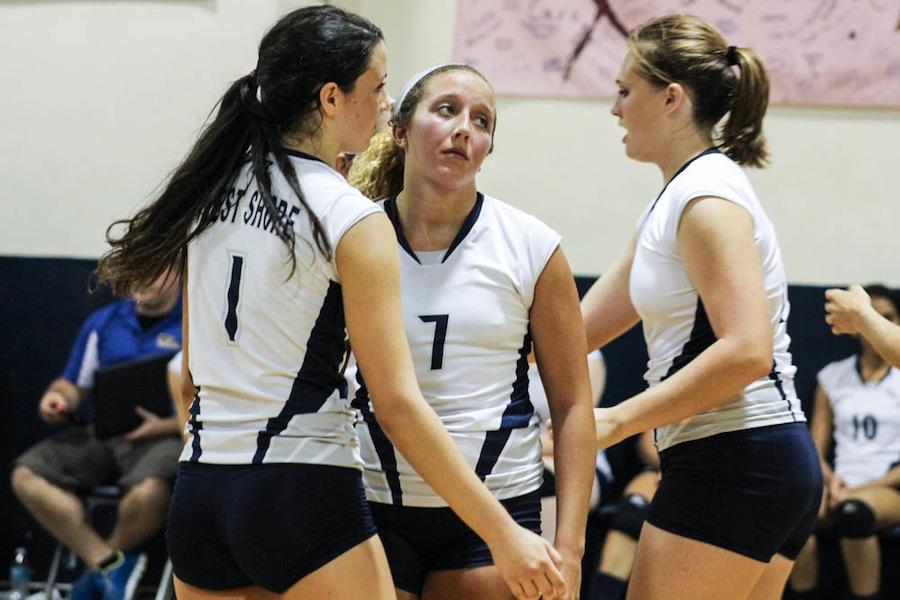 "Our lineup is really starting to gel, and it's nice to finally get a win," Kelley said. "Our younger players are getting more comfortable with the speed of varsity play, and its very beneficial."
Schauman was named a member of the All-Tournament team for the South Fork Bulldog Bash tournament that the Lady Wildcats participated in this weekend.
Despite 18 kills over four games from Schauman, the Lady Wildcats were unable to get in the win column over the weekend, losing to Pine, Geneva, Sebastian River and Sebring High Schools.
"The girls looked more relaxed against Astronaut than they have," head coach Bonnie Priester said. "That's why we were able to get our first win. We are learning a new offensive play system and are starting to get comfortable with it."
The varsity team continues regular season play on Thursday, Sep. 5 at Osceola High School, starting at 6 p.m.
Leave a Comment