Athletics to join Cape Coast Conference next season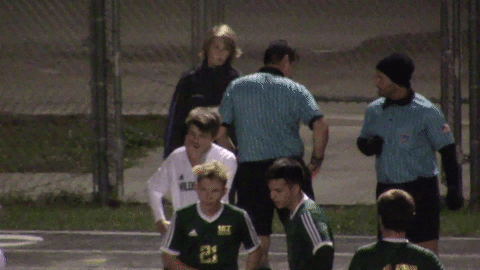 Beginning next school year, West Shore athletics will become a part of the Cape Coast Conference, a league with high schools from all around Brevard County competing against each other for a conference title. Athletic director Tony Riopelle said the school will benefit from the increased competition.
"I think it's going to be a good thing for the school as a whole, or we wouldn't have done it," Riopelle said. "What I call the individual sports — cross-country, tennis, track — they have an end-of-the-year conference meet. On the other side of it, for the team sports — soccer, volleyball, and basketball — they'll have to compete against these other schools in their regular-season games."
Sophomore varsity basketball guard Auston Gonzalez said the basketball boys will face an unprecedented level of competition next season.
"It's going to be new for us," Gonzalez said. "We're losing nine seniors this year and we only have four returning players, so it's going to be very challenging and we're going to have to show the upcoming varsity players what to expect, but I think it's going to be a good challenge. It'll test our perseverance and make us better."
Senior basketball player Ayden Lew said he fears the worst heading forward.
"I feel bad for the basketball team heading in to next year," Lew said. "They are losing nine seniors and are going to have to play one of the hardest schedules in West Shore basketball history."
Meanwhile, junior Abe Murphy, member of the defending 2017 2A State Championship soccer team, said the new opponents will not have a substantial impact on the success or mindset of the varsity boys.
"I think it'll be about the same," Murphy said. "The conference I don't think matters too much. It just depends on the players coming back and if they really want to work hard like this past year. Every team we play, I just go in with the same mentality: If we play good, we're going to win. So it doesn't really matter how good the team is or what conference we're in. Just play well and you'll be fine."
There will be 14 Brevard County high schools participating in the Cape Coast Conference for the 2017-2018 athletic season: Astronaut, Bayside, Cocoa, Cocoa Beach, Eau Gallie, Edgewood, Heritage, Merritt Island, Palm Bay, Rockledge, Satellite, Space Coast, Viera and West Shore.
In addition to competing in the FHSAA State Series, team sports will now vie for a Cape Coast Conference title. A tournament between the member high schools will take place at the end of every season.