Hustlers hush Lady Wildcats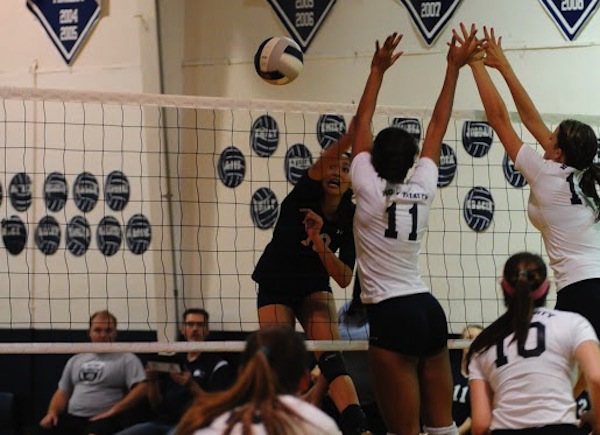 Melbourne Central Catholic came to West Shore on Tuesday, bringing with them a challenging volleyball game. The Wildcats took the first set, but the Hustlers retaliated and swept the next three sets.
Senior Casey Schauman, who had contributed 13 kills and four aces was upset about the loss.
"We played as hard as we could, but were not having the game that we all usually have. MCC is a tough rival for us and I would've liked to beat them [here] at home for bragging rights."
Schauman is still positive, however, as MCC is not a district opponent.
"MCC is a rival for us 'cause we know some of the girls, but they are not a district opponent so we still ranked high in our district."
With this loss the girls are now 14-2 and will face off against Sebastian River on Wednesday.