Girls' Volleyball prepares to tackle Edgewood in opener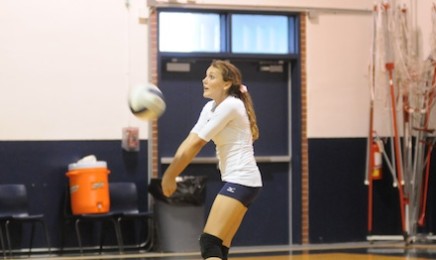 Junior captain Taylor Kelley will lead the West Shore Lady Wildcats' volleyball team into their first regular season game as they host the Edgewood Indians Wednesday night.
The team won all four games at their jamboree, beating traditional volleyball powerhouse St. Cloud High School, among others.
"I'm a bit nervous for tonight," Kelley said. "We lost our team's best setter just two days ago, and it's my responsibility to make sure the team is ready, regardless of any variables or obstacles."
The team thought it had lost junior Kasi West in the midst of an eligibility issue, as West transferred from Melbourne High School before this year, but after her parents met with the FHSAA on Tuesday, West has been cleared to play until at least Oct. 9.
As to how the team is preparing for the stiff test that the Indians will offer, Kelley says the team needed simply to focus more in practice, and try to find a replacement for West.
"We need to not mess around as much in practice," Kelly said. "Our drills are really important in preparing us for the games. Younger girls are going to need to understand that as soon as possible if we want to succeed."
The Lady Wildcats are coming off a season that saw them advance to the first round of regional play, but they graduated six seniors from the 2012 season. Freshman play begins Wednesday night at 5:15, with junior varsity starting at 6:15, and varsity approximately one hour later.
Leave a Comment