E-learning athletes adjust to new routine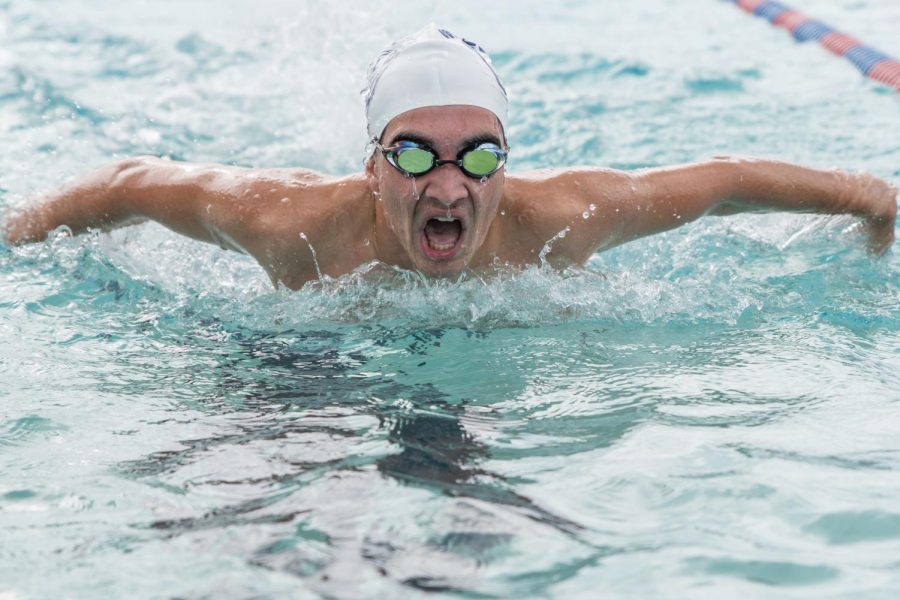 Swim team captain Layla Auter said she has found an easier way to balance school with athletics since the start of the pandemic: e-learning.
"I'd say there's definitely pros and cons for being online," the senior said.
In previous years, athletes who missed school were unable to participate in their sport that day, but now up to half of team members are learning from home. As a result, athletes are not required to attend school in person, leaving some to reap the benefits of online learning as well as taking on the disadvantages.
In addition to providing additional protection from exposure to Covid-19, e-learners provides athletes with a more relaxed pace, a more natural sleep schedule and the ability to avoid the locker room.
"I can be really efficient with school, so I don't have to worry about homework after practice," Auter said. "I also have more time to stretch after practice. Also, just before the meet against Satellite, the girls were typing away in our group chat being super-supportive and hyping each other up."
Some athletes are not bothered with the change. Junior e-learner Dylan Maxik, said he's already used to the new routine because he attended morning cross-country practice throughout the summer.
"Personally I have not seen a difference in my sports season as a result of online learning, as I have no problem going back and forth for morning practices," he said.
However, bowling coach Heather Da Silva said she misses seeing many or her athletes on campus.
"About a third of the team is online," Da Silva said. "It does change a bit. The little things like saying good morning to everyone as we pass in the halls aren't really possible anymore."
Other negative aspects of e-learning involve a shift in team spirit because the team can only be together in practice and competitions but not at school.
"I definitely miss seeing the team outside of the pool, and as a captain it's a huge bummer because I love seeing these guys," Auter said. "Sadly, it's been hard to meet all of the new swimmers and really get to know them like we usually like to do."
About the Writer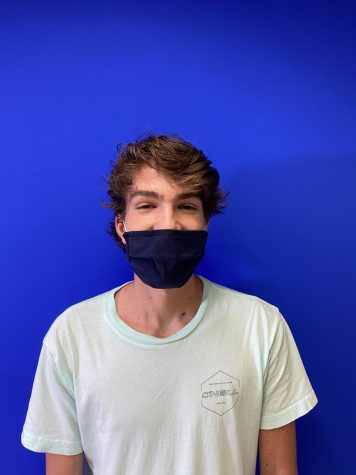 Gavin Litchfield, Staff Writer
I am a sophomore and a first-year staff member on the Roar. I mostly write stories on sports news and events. I am on the varsity cross country and...