"the little things" leaves audiences dazed for days
Every now and then, an unexpected cinematic gem appears out of thin air and finds its rightful place on the big screen. "the little things" came close to hitting that mark. But within the last twenty minutes of the film, I felt lost. And when the credits started to roll, I felt annoyed.
"the little things" caught my attention with its stellar cast and intriguing plot. Deputy Sheriff "Deke" (Denzel Washington) teams up with Sergeant Jim Baxter (Rami Malek) to track down a serial killer murdering young girls in Los Angeles.
At first glance, the plot may seem relatively generic: the typical crime-fighting duo – composed of a veteran law enforcer and a newcomer to the craft – investigate a gruesome trail of murders in an iconic American city. That being said, there was something off about Washington's character, Deke, that convinced me this movie would reinvent the Hollywood stereotype. And in many ways it did. But I came to realize that wasn't necessarily a good thing.
The plot felt disconnected. Audiences were constantly teased with glimpses of Deke's tragic past. And while I love a strong mystery, the teasing felt overdone. A bone was dangled in audiences' faces only to be pulled back every time they got too close. Additionally, a considerable portion of the movie was spent watching the characters drive around on suburban highways, which isn't exactly enticing to watch. And sadly enough, Rami Malek's character lacked much of a personality. After his starring role as Freddie Mercury in "Bohemian Rhapsody," I expected great things from Malek. But his character, Baxter, was not memorable. "the little things" had all of the components of a remarkable movie; but, the film was unable to construe all of the pieces together to form the masterpiece it could be. Nothing felt noteworthy until the final stretch of the film. And by then I was bored.
"the little things" did succeed in its artistic delivery. The cinematography and color usage were rather beautiful. Also, Washington encapsulated the scarred emotional state of Deke rather well. Deke's veiled tragic past encouraged me to follow through and finish the movie with my eyes open. Well, at least that was the case until Jared Leto entered the picture. His character, Albert Sparma, is another oddity in the film and adds to further confusion. It seems as though Baxter is the only easily decipherable character – but his absence of personality is the likely reason for this.
Despite my qualms about the ending, there was an ambiguous meaning the film seemed to present – which I found to be beautiful in a strangely unnerving way. "the little things" deserves the interest it has accumulated thus far. But such praise is due to the befuddled mental state audiences are left in, as they continue to unravel the film's contents for days to come.
About the Contributor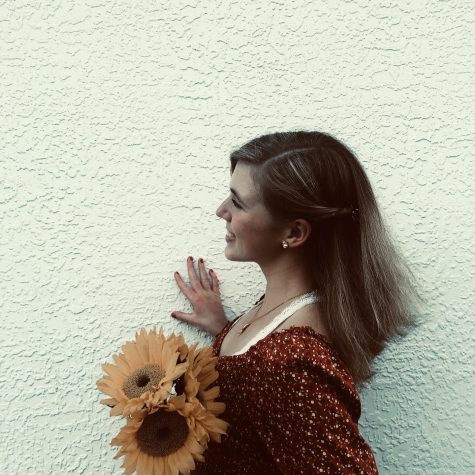 Sophia Bailly, Editor in chief
This is my third year on the "Roar" staff and my second year as editor in chief. I enjoy covering social and political issues and hope to cover international...