Class of 2021 sends largest-ever number to UF
Recently it has come out that 44 West Shore senior have been accepted into the University of Florida. Compared to data from recent years, this is important for many including senior Cris Saladino who made it a personal goal to be admitted into UF. 
"The University of Florida has been my school of choice ever since I was a little kid growing up watching college football games, seeing just how amazing the campus was through the TV, and finally getting to see it in person a few years later," he said. "To me, it is important that I got accepted because I struggled in my ninth-grade year and my grades slipped. I truly didn't think I had the chance to get in, but when the decision came out, it said accepted and I was very proud of myself because, after my ninth-grade year, I worked extra hard to make sure I kept solid grades throughout the rest of high school." 
Saladino credits his accomplishment to his school experiences. 
"I really believe that if I wasn't at West Shore, I wouldn't have ever had a chance to get into UF," Saladino said. "The opportunities and experiences that West Shore provided through my time here and the depth of knowledge and skills I gained truly made it an easier path to my acceptance to UF and overall academic success."
Similarly to Saladino, testing coordinator Mike Drake said it's a good sign that more kids are being accepted to the notoriously competitive school. 
"We have more opportunities for advancement than some students at other schools have," Drake said. "The good thing is that our students take advantage of that stuff: doing capstone, doing a lot of AP, doing a lot of advanced course work, even some of the extracurricular things we do as far as science far and stuff like that. It's all on their radar, so I'm hoping that what's this means is in the future, it sets our students up to be more readily accepted to UF because I know it's a lot of students here interested in going there." 
About the Writer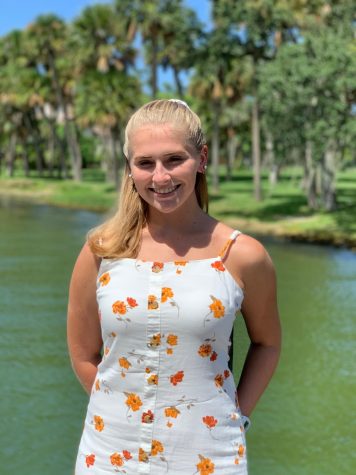 Olivia Thompson, Staff Writer
This is my first year on staff and I am super excited to be a part of it.

Feel free to send me pictures of your pets, I will enjoy them very much.