Despite progress, stereotypes remain
Jill Whitacre, a math teacher for students as young as 12, pulls into the parking lot early Wednesday and Friday mornings. Her club, an all-girls drone team called the Whirly Girls, meets at 7 and works for more than an hour. As a woman who works in a STEM career field, Whitacre knows the importance of inspiring young people to pursue their interests. 
"I had no one that really ever sparked that in me," she said. "There were no courses and no one saying, 'Wow, you look like you're interested in this.' The sad part is I was born in the 50s, so I didn't know anybody that was an engineer. I never saw anybody like that. I feel sure that if it had been around or I saw any engineer, even a male, I would have been interested in it."
Whitacre graduated from Eau Gallie High School in 1974. She said she started teaching robotics because her principal at Sherwood Elementary School sent multiple emails to the staff saying a teacher was needed, so finally she agreed.
"I love problem-solving," she said. "I love trying to figure out why something isn't working or how I can do it better. Once I started getting into it, I was like 'Oh my gosh I love this.' So I just kind of happened into it, and then realized my love for it."
Whitacre also sponsors the school's robotics team and recently brought in three girl members to add to eight boys.
"It's so hard to recruit girls into it," she said. "When I do orientation I say, 'Girls, this is a special invitation for you to come join us. You may not think you'll like this, but you might.' I don't think everyone should do it, but I think they should have the opportunity. Once they do it, you can see some of them really love it."
The Whirly Girls consists of 13 members who compete in February and April.
"I feel like sometimes when the classes are mixed, some of the girls don't rise to the top as much," she said. "Maybe they don't stretch themselves as much,
and they don't become leaders as quickly. So the opportunity came up and I could look in my classes and say, 'I want to see this girl realize her potential, and I want to give her an opportunity.' I want to do it in an atmosphere where they're not worried about a boy being better than them."
The gender stereotypes people have been fighting for years are not exclusive to women. Men have been underrepresented in other fields, particularly the arts. Senior Ethan Rebec, co-president of the theater club, said he has noticed a major disparity in his six years of participation. 
"There are definitely a lot more girls in the performing arts than guys," he said. "Right now there's like five guys and about 20 girls. I would say there is definitely a stereotype of arts being more for females."
He said that he is taken seriously and respected regardless of his gender. 
"I feel like West Shore is really nice because nobody really cares what you do," he said. "Nobody is going to judge you. It's kind of nice because I feel like it's easier to get certain roles because there are barely any guys so the competition is easier."
Choir teacher Melanie Richardson graduated from the University of Florida in May of 2020, and has a degree in music and piano performance, as well as a degree in chemical engineering. 
"One thing I have noticed about the men in choir is that once they are in, they are pretty steady coming back," she said.
"Where with a lot of the girls they might
stay the entire time or they might leave and come back; they might do one year and then drop. But once you get some of the men who really enjoy it, they'll stay for a while."
She said that no one should participate in anything just to conform to or to oppose any stereotypes.
"I didn't go into [STEM and the arts] for any gender stereotype or to go against it. I had an interest in both," she said.
"You should be doing it because you enjoy it and find interest in it. If you're only doing it for the stereotype, then you're not going to enjoy it. So do it because you want to, not so much because you feel you need to go against the norm or that you need to conform to it, either way."
She said she was pleasantly surprised with the number of women in her STEM classes, and the sense of togetherness that everyone shared regardless of gender. 
"In all of my chemical engineering classes, I was expecting like an 80-20 ratio, but it was anywhere from a 60 male, 40 girl, or a 50-50 ratio," she said. "I did notice in other engineering majors, it wasn't as equal. Those were still a lot more male-dominated, but it was nice seeing that chemical engineering was pulling in a lot of girls."
About the Contributor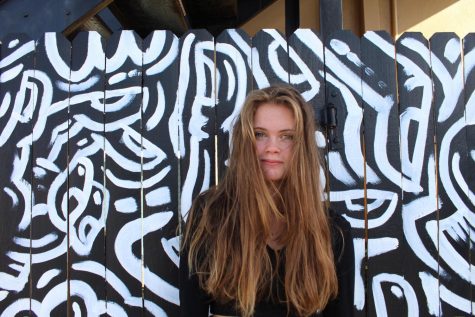 Raven Morgan, Staff Writer
This is my second year writing for the Roar and I'm stoked to start producing quality content. Newspaper is definitely my favorite publication. I am...