College decisions rapidly approaching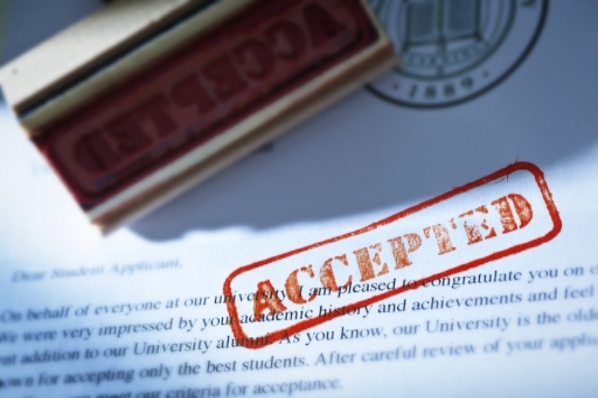 As first semester ends, the college applications that consumed time and effort from seniors begin to turn into acceptance or rejection letters. Getting into choice colleges requires careful thought, planning and execution.
"My number one piece of advice is [to] take risks on your application," senior Evan Courtney said. "Do something that hasn't been seen."
When reviewing applications, colleges look for students who present a holistic application. Out of the thousands of applications some schools receive, students with creative essays and engagement in a specific field stand out.
"I wrote about the time I had my music performed and it was really bad and what I learned from it," said Courtney, who is applying to music schools.
Harvard Alumnus and co-founder of PrepScholar, Allen Cheng, writes that Ivy Leagues are more likely to admit students who are likely to contribute to a specific field and exhibit passion for their chosen majors.
Ivy League colleges look for students with a "spike", or outstanding achievement in a specific area.
"Work on your college apps over the summer," Courtney said. "At least finish your Common App essay so you can refine it when you're a senior."
More than 800 colleges allow students to upload information and apply via the Common Application. While some colleges do not require an essay supplement, it can represent a personal statement of the student.
"When you're applying to high-end schools, you just never really have a sure-fire chance," senior Alexandre Beregi said. "There's no guarantee."
Beregi applied to more than six schools, including Dartmouth as an Early Decision, and plans to major in economics or business.
"[Dartmouth] has a really good entrepreneurial network, it's called the Den," Beregi said. "The Tuck Business school is very prestigious."
Dartmouth connects students to alumni in the business field to assist in marketing and networking.
While Early Decision applications can increase the chance of getting into a "reach" school, it is a binding contract for students who get accepted.
"I don't want to commit to any one school," senior Brianna Valverde said. "That would definitely be committing."
Senior Maggie Dercole recently learned she has received a full scholarship to Duke University. She applied using Questbridge, "a scholarship program specifically designed for low-income, high-performing students."
"You go through a series of steps to see if you're qualified," Dercole said. "First, you do an initial application in eleventh grade, accompanied with your teacher recommendations. Then you go through another step to see if you become a Questbridge scholar, which allows you to rank up to 12 colleges to see if you match to get a full ride."
After that application process, colleges decide if they want to "match" with a student and admit them.
Dercole's top three colleges were Stanford, Princeton and Duke.
"I'm really happy I did get into Duke," she said.
Dercole plans to major in environmental science and focus on biochemistry as an undergraduate.
With deadlines for college applications closing and Early Decision letters arriving, seniors now await their letters to determine which college they will attend next fall.
By Emma Robinson