Two first place winners for Habitat for Humanity Design Contest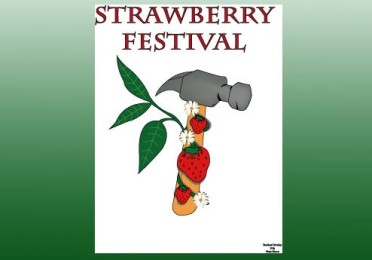 Two West Shore students won first place in both middle school and high school design in the Habitat for Humanity Design Contest. Seventh-grader Lydia H. won for middle school and junior Rachael Straley won for high school.  Straley's work will be the new design for Habitat for Humanity's annual t-shirts. There will be a ceremony congratulating the winning artists at Wickham Park on March 15 where the students will receive gift cards for their work.  Also the student's work will be displayed at the Strawberry Festival.
"I wasn't really expecting to win," Lydia H. said.  "The design took about a week to do and choose the colors. The design is a heart with strawberries inside of it with a blue background."
Graphic design and art teacher James Finch expressed how he felt about the two first place winners.
"I feel very proud," Finch said. "There were so many wonderful pieces there. It seemed really tough to judge them."
Editor's note: Brevard Public Schools policy prohibits the inclusion of middle-schoolers' last name on its web sites.