Possible publicity stunt gains traction
Olivia Rodrigo may not have predicted the instantaneous success of her single "drivers license" following its Jan. 8 release. But Sabrina Carpenter knew exactly what she was doing when she released her side of Rodrgio's love story with "Skin" on Jan. 22.
Rodrigo, star of the show "High School Musical: The Musical The Series," battled a difficult breakup with her co-star, Joshua Bassett. Soon after Bassett ended his relationship with Rodrigo, he started dating Carpenter. Supposedly, Carpenter intimidated Rodrigo prior to the emotionally draining breakup.
The back-and-forth between the two Disney stars could very well be a marketing ploy to help the stars gain popularity. Regardless of any ulterior motive, "drivers license" success is undeniable. The song is a direct callout to Bassett and Carpenter. Rodrigo even sings, "And you're probably with that blonde girl, Who always made me doubt." Aside from the brief allusion to Carpenter, the song centers around Rodrigo's lingering feelings for Bassett. Rodrigo sings of lost love and how after finally getting her drivers license – an aspiration the former couple shared – finds herself driving alone. While "drivers license" is on the frontline of TikTok and is ravaging the internet with memes and jokes, the song is genuinely good. Rodrigo earned her reputation as a devoted songwriter through her social media presence. "drivers license" reads as a stream of teenage conscience. The song may be distinct to Rodrigo' and Bassett's relationship, but this only makes the song more real. Listeners feel her emotion even if they cannot directly relate to the situation.
Bu "Skin" is noteworthy from a comical standpoint. Carpenter's response to Rodrgio's song is bitter and completely misses the main plotline of "drivers license." Rodrgio's single reference to blonde hair led Carpenter to tell Rodrigio, through song, "I'm happy and you hate it, hate it." Ouch. Carpenter took a song that virtually had nothing to do with her and twisted the meaning to her whim.
All I can hope is that Bassett teams up with Taylor Swift for a cover of "You Need to Calm Down."
About the Contributor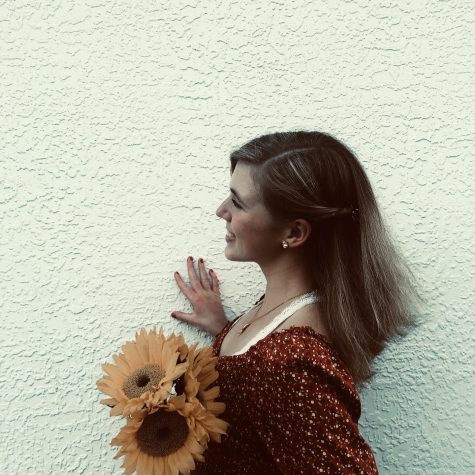 Sophia Bailly, Editor in chief
This is my third year on the "Roar" staff and my second year as editor in chief. I enjoy covering social and political issues and hope to cover international...