LAVOLA's 'Orchestral Balancing Act' doesn't disappoint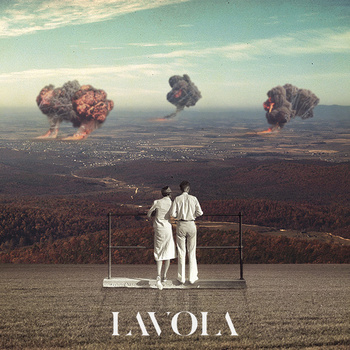 Classifying as an experimental, progressive rock band, LAVOLA is a rising group in the south Florida music scene hailing from Vero Beach, FL. The group's founder, Julian Cires, labels LAVOLA as "a musical concept, rather than just a band." The group has generated quite a fan base since their debut in early 2010. "This Book is My Cowardice" is the band's third release and first full length album, following their extremely successful second EP, "Leaving Paris." The album, released mid-March, was preceded by the release of two of the songs from the LP, "Dry Socket" and "7 Steps to Hell," on YouTube, to give fans a preview of what to expect.
As a whole, the album is described perfectly by the title of the third track, "An Orchestral Balancing Act." Their work is accented with contrasting characteristics, combining subtle with abrasive, melodic with dissonant, and passive with furious. The lyrics are dark and thought-provoking, yet passionate and relatable. The instrumentation is precise incorporating elements of a stereotypical rock band as well as bringing unique sounds to the stage using violin. At first glance, most of the songs appear to be a cacophony of noise and sounds with a uniquely characteristic voice rising above it all violently belting out veiled lyrics. The entire album builds to the pinnacle of the seventh track, "7 Steps to Hell." The track itself escalates to its own climax after assaulting the listener with a roller coaster of emotions, preparing them for the resolution of the final track of the album, "Please Excuse the Blood," a softer, melodic piece that transitions to a feeling of aftermath, resolving the album completely.
In the end, I find myself loving this album even more than the previous EP, "Leaving Paris," which I had been infatuated with. On top of this, the album, contrary to what most expected, was not simply a repeat of "Leaving Paris," but rather represented LAVOLA as a whole in a single album. Cires set the stage with "Leaving Paris" and did not disappoint this time around, bringing everything to the table.