EFSC celebrates Poetry Month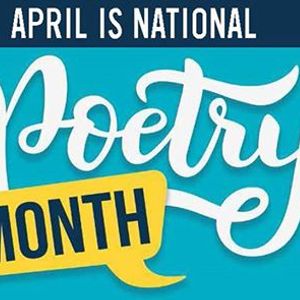 To introduce and encourage the display of student literary works, Janna Schledorn helped Eastern Florida State College's Student Government Board organize a national poetry month event that took place April 11 at the college campus.
Schledorn, who teaches Composition 1 and 2 and creative writing, first presented the idea to the SGA executive board following the lead of other state colleges and communities that have hosted poetry events in April. The event featured the poetry of 13 EFSC students along with the works of professional poets C.M. Clark and Lola Haskins.
"Florida Poet Laureate Peter Meinke says 'if people could work poetry into their daily lives, their daily lives would be better — more pleasurable, more thoughtful,'" Schledorn said. "Hearing a professional poet read her work is like watching a painter paint or a guitarist strum. I think it can help students see an artist at work. I would encourage the public to hear or read more poetry because, to quote Meinke again, 'as a country we'd have more imagination, and with more imagination, there would be more empathy toward each other and toward the other countries in the world.'"
Schledorn called the event a success and said the audience enjoyed the combination of professional and student poetry.
"The student readings brought a lot of energy and enthusiasm," Schledorn said. "The audience seemed to enjoy their readings. The professional poets brought in both Florida history and personal experience. C.M. Clark read some works written in the point of view of Florida pioneers. Lola Haskins shared personal experiences from her family and from teaching, as well as her love for hiking and kayaking. She also bought slides of photographs from Lake Alice in Gainesville and a series of poems she wrote in response to those natural surroundings.
"There were two to three students whose work stood out for its imagery and depth of thought," she added. "The student work either sounded like prose or rhymed, whereas the professional poets' poetry sounded more musical."
By Monica Castellanos