Rebec extends basketball play into summer with AAU team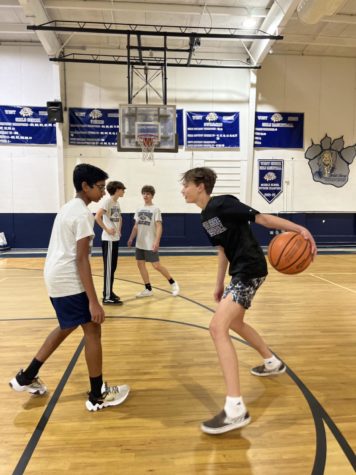 When varsity basketball season comes to a close, you won't find sophomore Christian Rebec lying around in his house. Instead, Rebec is out traveling the state with the rest of the players on the Space Coast Lighting AAU basketball team.
Game times for the AAU vary, being as early as 9 a.m. or as late as 9 p.m. but the discrepancy doesn't bother Rebec.
"The game times can get annoying but no matter what time we have to be out, I put my game face on and get it done," he said.
Rebec has been playing on the team since late February and said he has been enjoying the experience and the competitive nature of the tournaments. 
"AAU is so different from varsity ball," Rebec said. "Since it's outside of school you get to see a whole different side of the sport."
Because AAU and varsity basketball are different, Rebec said the combination properly prepares him for the season. 
"It really comes down to the competition," Rebec said. "I get to see how different guys act on the court which is really beneficial to my game during the school year."
By Abegail Eason