Ariana Grande's New Album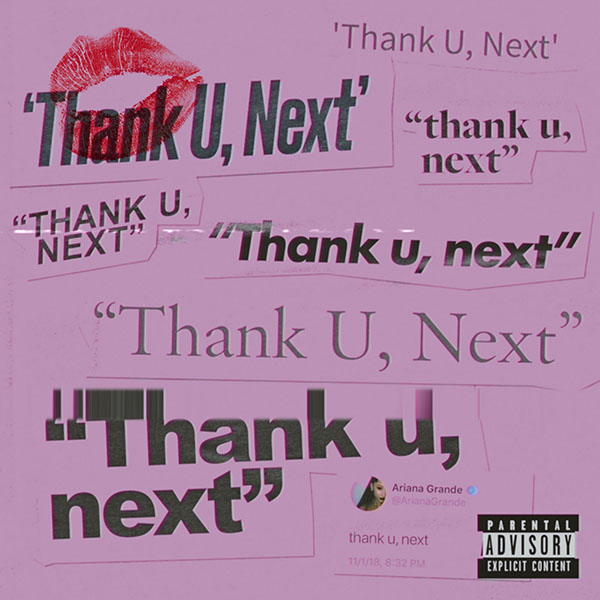 Songs about exes and heartbreak will be replacing chocolates and flowers this Valentine's Day as Ariana Grande's new album, "Thank U, Next," will be released Friday just in time for the holiday.
"An album about exes [being released] on Valentine's Day is actually kind of funny to me," senior Tatiana Lugardo said. "It's ironic and a smart move for her."
However, due to recent events in her life, such as ex-boyfriend Mac Miller's death shortly followed by her calling off her engagement with Pete Davidson, sophomore Christian Lutz speculates that there's more to her album than just heartbreak and exes.
"I expect a lot of the songs to reflect what she's been going through in the past year," she said. "It'll probably be a lot about her experience healing from what she's had to go through."
Despite these speculations, there have been arguments that she is simply using her past relationships for her own fame and fortune.
"Her songs are about leaving boys instead of finding love," Lugardo said. "There are no mentions of struggles in the songs she's released these past few months and I doubt there will be any on the album."
Another online debate has been on her style of music constantly changing.
"She's obviously changed as an artist [but] whatever she puts out is going to appeal to some audience," Lutz said. "Seldom does Ariana release music that doesn't do well on the charts."
On the other hand, Lugardo opposes the style in her recent singles.
"Her style is more automated and mechanical," she said. "Overall [it] feels fake to me."
"Thank U, Next" has a total of 12 songs with three of them already being released as singles. "7 Rings" was announced to be her last single before the album's release."
By Victoria Skaggs