Boys' varsity basketball prepares to begin season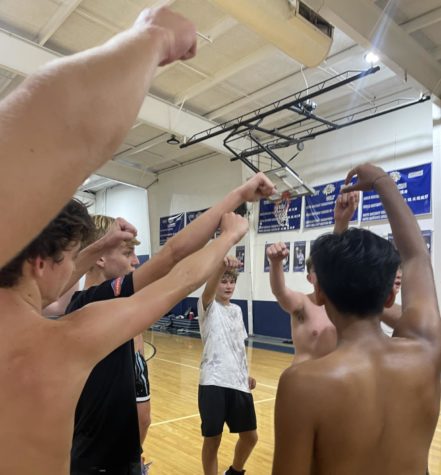 With boys' basketball tryouts around the corner, coaches and interested players have been getting ready for the start of the season early next month.
Ever since the end of last year's season, boys' varsity basketball Coach Corey Burton and interested players have been preparing for this year.
"We've been in the gym weightlifting and conditioning since the spring, and we've been to camps over the summer to get ready for the coming season and tryouts," Burton said.
Burton has seen a lot of interest and potential out of students who have been coming out to the programs. 
"Their main goal is to get better," Burton said. "They've developed a lot of strength which will benefit them in the long haul. And, most of these kids play year round and live to play basketball. They have been putting in the work, and they want to be there every day, whether it's during the season or offseason."
As a coach, Burton said, that is the main thing he wants to see.
Last year was Burton's first year taking over the program and there was a lot to learn. With the team's growing friendships with each other and the coaches, Burton sees a better outlook for the team this year.
"Now, for a lot of the guys, I have been coaching them for a couple years and we have a good relationship," Burton said. 
Sophomore Camden Garoust, who was on the JV basketball team last year, also has an optimistic outlook for this coming season.
"It will also depend on how other teams are looking," he said. "But, I think we're putting more work in and we're practicing more in the offseason than we did last season."
By Abegail Eason