Track team gets off to hot start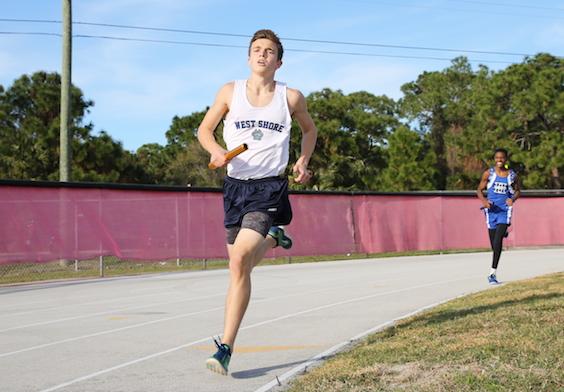 The boys' track team had players place first and second in the triple jump, second in the long jump, second in discus throwing, first and second in the mile and first in the 4 by 800 relay race.  The girls' team placed third in discus throwing at the meet which was held at Palm Bay High School.
Senior Christian Walker competed in the triple jump and long jump.
"Heritage was the strongest school there," Walker said. "They provided the most competition.  I wasn't on top of my game with the triple jump because I usually am in the 40-foot range and I got 39 feet, but I'll be back next time."
Junior Grant Gibson competed in the mile a race and the 4 by 800 relay race.
"Personally I think I did pretty good," Gibson said. "Because I was under 5 (minutes) for the mile and with the 4 by 800 rely we are doing pretty good we have four solid fast kids and if we keep improving, I think we will move on to regional and maybe even states."
The next track meet will be Feb. 24 at 4 p.m. at Viera High School.