Freedom photo could win you $1,000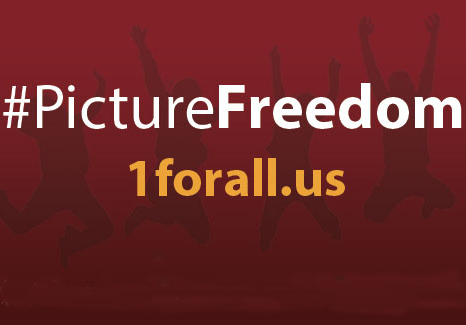 The American Society of News Editors is sponsoring a "Picture Freedom" photo contest for 13-year-olds and older who are willing to post photos or upload artwork on social media starting Feb. 22. Participants must include the "#PictureFreedom" hash-tag and portray a freedom of expression theme. The contest will run through Feb. 28, and the top 25 winners will receive a $1,000 scholarship.
Freshman Angelina Grosso enjoys photography but often gets bogged down by the copious amount of information needed to enter photo contests that come her away.
"A lot of the contests have entry fees and require filling out a lot of personal information, but with this one [contest] it seems super-easy and to receive a $ 1,000 scholarship would be awesome," she said.
The scholarships will be awarded in the form of checks and must be used to pay for some form of secondary or post-secondary education, including graduate school programs, vocational school programs or adult education programs.
"If it's really as easy as hashtagging a photo on Instagram, I'll probably enter," Grosso said.
Megan Schumacher, senior information specialist at American Society of news Editors is anxious to see what the students bring to the table.
"Images will be judged on originality, creativity and clarity in conveying the theme of freedom," Schumacher said.
Ken Paulson is the president and CEO of the First Amendment Center said he believes in advocating peoples' rights so that they are more aware and familiarized with their freedom.
"Research shows that young people who are engaged in student media have a greater understanding of the value of the First Amendment," Paulson said. "This competition encourages students to think about the value of freedom and be eligible to win a scholarship at the same time. Less than 2 percent of Americans can identify the five freedoms of the First Amendment. It's important for the next generation to both respect and protect these core freedoms."
By Kathryn Etherton