Dimming Futures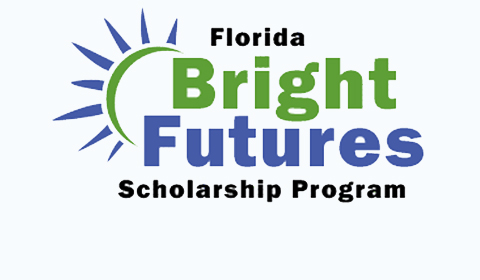 Earning a Bright Futures scholarship wasn't a big feat for many Florida high schoolers just a year ago.
Now, that is hardly the case. The reason: Higher scores are needed on the SAT and ACT, which is causing a steep decline in the number of Florida Medallion scholarships statewide.
In the 2012-2013 school year, students needed either a 1020 on the SAT or a 22 on the ACT to earn a Florida Medallion scholarship, which is the most attainable. This year, students must score at least 1170 on the SAT or 26 on the ACT. These scores are significantly higher than in 2008, when students needed only a 970 on the SAT or a 20 on the ACT for the Medallion award.
The Florida Academic Scholarship has increased minimally since 2008, with the required score rising from 1270 to 1290 on the SAT and 28 to 29 on the ACT. For this year's graduates, Florida Academic Scholars will receive $103.00 per credit hour and Florida Medallion Scholars $77.00 per credit hour.
Senior Matthew Booe said it would be ideal if the state had enough money for all students to earn a scholarship, but added that is not the case.
 "I'm conflicted on [the state Legislature] raising the standards," Booe said. "The people who work hard and do well should be able to get a nice scholarship. However, more than likely, those who do well will also get money from other scholarships, so I feel that the standards shouldn't be raised, so more people can get Bright Futures."
Guidance counselor Spero Tshontikidis questions where all of the state's lottery money is going.
"There's millions and millions of dollars that are being poured into the lottery program in our state, yet it seems there's never enough money to give out for Bright Futures," Tshontikidis said. "I can remember earlier in my career when, if you got the Bright Futures scholarship, it was basically a free ride to school. That's not the case anymore, not even close, so the question really is 'where is all the money going?' "
The Sarasota Herald-Tribune recently reported that state economists project 12 percent of the 178,000 high school graduates will receive an initial Bright Futures award in 2014. However, junior Emma Kalvan said she thinks that the new requirements will only affect a small portion of the student body.
"The majority of people I know at West Shore already have qualifying GPAs, volunteer hours, and test scores, so the new requirements may just add stress that really none of us need," Kalvan said. "However, students that may be borderline or not doing so well at West Shore and at other Florida schools will be suffering a lot more."
Junior Taylor Belinchak agrees with Kalvan, but thinks that the increased requirements may become more of an economic issue.
"Although I think most West Shore students don't need to worry, there will be some who will be impacted," Belinchak said. "As a result, people in similar scenarios might have to cough up more money to be able to go to college."
Testing coordinator Mike Drake said that going to Eastern Florida State College may become a more viable option for students who cannot reach the new Bright Futures standards, or simply cannot afford the cost of college.
"I think also, you might see more students, and it's kind of a by-product of the economy too, go to EFSC for the first two years and then on to say UCF or USF or UF just as a financial decision," he said.
Drake said the best recommendation he has heard to improve test scores in order to comply with the new scholarship standards was from a former student.
"She explained to me that she used the results, she practiced a lot, and one of the things which I thought was a really good piece of advice was she scored better when she took them over the summer," Drake said. "When she took them in June, she said there wasn't a lot of school work going on, finals weren't coming up, projects weren't due, and all that stuff so she felt less pressured by other things and could concentrate more on what she was doing on the SAT and the ACT."
But, if the Bright Futures scholarship is out of reach, Tshontikidis said that it shouldn't be a problem.
"There's so much grant money out there, it's just a question of researching it," Tshontikidis said. "As a guidance department, there's no way we're going to be able to tell you 'oh, go to these websites', you have to really do that research on your own, and there's a lot of money out there to be had."