Barnes and Noble Bookfair set for Wednesday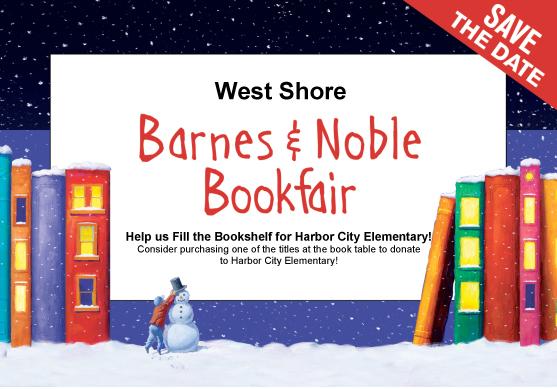 The best of West Shore's writers, musicians, artists and scientists will be featured at the school's annual Barnes and Noble Bookfair on Wednesday from 5 p.m. to 7 p.m. at the West Melbourne store. The school's jazz band and chamber choir will perform while costumed characters guide patrons through various activities including button making, chess matches, Rubik's Cube competitions and even a Harry Potter activity.
As always a percentage of the proceeds from sales that evening will go to West Shore, but this year you will have the opportunity to spread holiday cheer beyond the Wildcat Nation. Attendees will be encouraged to purchase books for West Shore's sister school as part of a "Fill the Bookshelf for Harbor City Elementary" campaign, which is designed to ensure that each teacher there has one set of the Sunshine State Young Readers books for his or her classroom.
"I think it's a good idea," sophomore Lauren Novak said. "The kids there are obviously in need, and it's our responsibility to help them. I want the children there to have the same experience we had when we were in elementary school."
Sophomore Hannah Kent said she's behind the initiative.
"We have more than them and we should want to help them," she said.
Roar staff report