Purrfections name new captains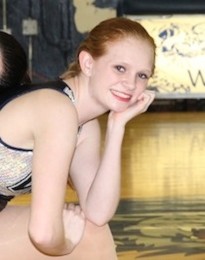 Junior Stephanie Shaw and sophomore Lauren Youngson have been chosen to be the Purrfections dance team's captains for next year.
The girls were picked by Coach April Shaw based on an essay they wrote about why they would like to be a captain, an interview with two judges and a tryout during which they had to teach original choreography to other team members.
"I was really surprised and honored that I got the position. It was nice to know that I made an impression with the judges," Youngson said. "Now that I'm an officer, I hope to help my team excel in dance and work towards an even better win at competition."
Stephanie Shaw, who was an officer this year, had similar aspirations.
"My plans are for the team to do better at Regionals. I'm so happy to be captain again, and hopefully I can do a better job," she said.
Both girls also said team unity would be one of their goals for next year.
"Varsity is already such a close-knit group, so I hope that Steph and I can help it stay that way," Youngson said. "I would also really like to bring the varsity and JV teams closer together next year so that we can work together more effectively. Next year is going to be a lot of team bonding,"
As captains, the girls will be responsible for cleaning routines, teaching choreography, setting up fundraisers, judging try outs and keeping the team up to date via Facebook.
"They are responsible for a lot. They have to keep the team together and focused for performances, and they help me with anything else that may be needed," Coach Shaw said.
By Keiran Sheridan