Lady Wildcats triumph in preseason opener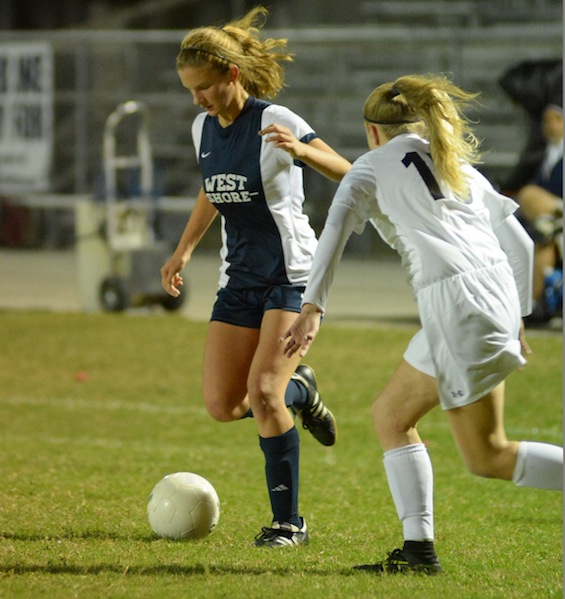 Junior Samantha Intille scored a goal in the Lady Wildcats' soccer 5-0 victory against Rockledge in their preseason showcase Monday.
"We played pretty well considering it was our first game of the season," Intille said. "We had a lot of new players that played great and stepped up to the varsity level. Our chemistry was good in the midfield and we finished most of the opportunities we had on goal."
While it's still only preseason, freshman Madison Ainbinder said the team can use the victory as a building block.
"These preseason games are letting us see what works and what doesn't as well as the things we need to work on to move forward throughout the season," Ainbinder said. " This game really showed that we have the potential to be a really good team because we had good chemistry on the field allowing us to string together passes an finish when we got chances. This game gives us the chance to fix the problems we had and grow as team before the start of the regular season."
The Lady Wildcats will next host Satellite on Wednesday night in preseason play.
By Abdullah Shahzad