Head in the game
Athletes turn to e-learning to avoid quarantine
Junior Brock Ehmer sits in front of his computer, patiently waiting for his teacher to begin the call. Unlike many of his peers, Ehmer didn't transition to e-learning out of concern for catching COVID-19. Instead, he did it for the sake of his soccer season.
Since the start of the school year, about 85 students have been sent home to quarantine. As concern for getting the dreaded call to return home for two weeks lingers in student-athletes' minds, some have taken it upon themselves to avoid that possibility at all costs.
"When the quarantine wave hit, we only had 12 players and two captains, including me," Ehmer said. "We got quarantined for the two toughest games of the year. We would have won those games if we had a full squad. I don't want that to happen again, so I think it is definitely worth it to switch to e-learning so I can play without the worry of getting quarantined."
Ehmer said he feels as if he is being cornered into making this decision.
"It is quite annoying that I have to do e-learning," Ehmer said. "I dislike e-learning because it's harder to grasp the material and learn it. It's easier to get distracted while e-learning too. I feel forced to do this so that I don't get quarantined again and miss big games."
Senior Kishan Ramchandani, who plays on the basketball team, also feels frustrated.
"Switching to e-learning gives a bittersweet feeling as I love in-person school, but I also want to play basketball," he said. "It was a decision by the players so we wouldn't have teammates being quarantined for two weeks."
Senior Bennett Kent, however, didn't view switching to e-learning as a difficult choice to make.
"My best memories from West Shore are from basketball, so switching was an easy decision," he said. "If one of my classmates got the virus, I'd have to quarantine and there would be nothing that I could do. But at home, the only way I'd come in contact is at basketball and honestly, I'm fine with that. It's definitely worth it if it means I'll get to play. E-Learning really isn't that bad. It just takes some time to get used to."
Senior Elizabeth Beattie, a member of the dance team, missed performances because she was quarantined.
"It really sucks not being able to participate in your sport even with a negative test result," she said. "I understand wanting to be careful, but if the student waits the recommended time prior to testing and still has a negative result with no symptoms, I believe they should be able to participate in their sport."
Beattie wanted to switch to e-learning in order to avoid finding herself in a similar situation down the road.
"I considered switching to e-learning but they wouldn't let me do the schedule I wanted, so it kind of defeated the purpose," she said. "It's frustrating because they said our survey at the beginning of the year wouldn't be binding, yet made our schedule off of that."
She also said transitioning into an e-learner is worthwhile.
"Giving up in-person learning in order to continue dancing is easily worth it," Beattie said. "Having to miss both school dance and my studio is too great of a cost considering I want to do this in college."
Varsity boys' basketball Coach Wardell Collins said he did not have a role in his players' decision to switch to e-learning.
"I feel that some of my players switching to e-learning is a personal choice that should be made between them and their parents," Collins said. "Academics comes first and everyone learns differently. If the student and their parents feel that e-learning will now harm their academic success and they choose that route, then I support that decision and vice versa."
About the Contributors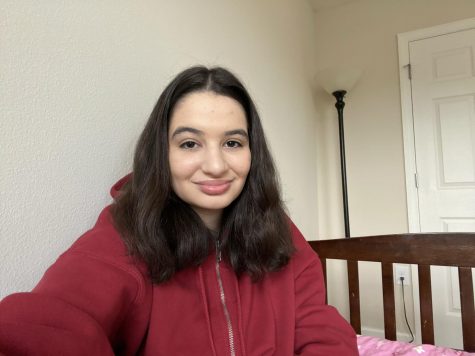 Aytek Abdulla, Social Media Editor
I am a third-year writer for the Roar magazine, and this year's social media editor. Additionally, I co-run the Roar Instagram page. I love to write and...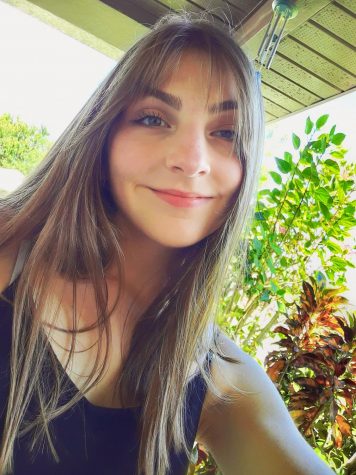 Kiera Mayott, Graphic Designer
This is my first year on The Roar staff and I'm super excited to draw for the newspaper on the design team!