Competition for swim manager causes tension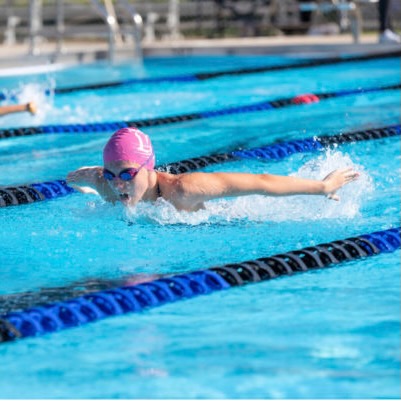 The swim season doesn't start until August, but that doesn't mean the planning doesn't start. Coach Rebecca Matoska allows swimmers to decide who will be the team manager.  
"I think giving some responsibility to the team to democratically decide who the manager is makes them more independent," she said. "It also helps the team get closer."
But sophomore Regan Faherty doesn't agree. 
"During the end of the school year, when we normally decide who gets to be the swim manager, is very stressful," she said. "A lot of people start putting others down to make themselves look better and friendships you once thought were solid start to crumble. Last year we all unanimously decided who would be swim manager. However this year the opinions are divided."
Senior Lance Stern came up with with a way to make the selection process easier.
"I created a google doc poll so all members of the team had the opportunity to say their vote without feeling pressured," he said. "There were multiple ties, but it at least helped narrow down the options."
Freshman Sophia Fetouh called allowing teammates to decide who is manager a good idea.
"I think that all this fighting that happens while we decide who should be team manager is a good thing," she said. "It brings us closer together because we all know the only reason we are fighting is because of how much we love the team and want to do well. The honor of winning is also bigger because it shows that if we voted for you, we think that you represent the team and will help us win." 
Faherty said being a good swimmer isn't the only thing she looks for in a swim manager. 
"For me personally, I want someone who is organized and isn't afraid to be a little tough on us," she said. "I think too many people are too soft and are afraid to make some people on the team upset for a day. Like yes they might be mad at you because you are making us do land practice for a week, but in the end it is really helpful. Personally I wanted to be swim manager, but I ultimately decided it would be best if a senior was manager."
The swim manager will be announced on the last day of school and will be in charge of summer practice, which anyone can attend. More information will be available as May 26 draws near. 
"I believe in the team and know that however they pick for manager will be the best representation for the team," Matoska said. "I'm not worried one bit. We've always been a good team that feels like family, and I know this is just another one of our family fights."
By Arabella Belcher