'Happiest Season' has potential, but falters in delivery
"Happiest Season," follows Abby, played by Kristen Stewart, who plans on tying the knot with her girlfriend, Harper, played by MacKenzie Davis, after meeting her family for the first time. But on the couple's journey to meet the family, Abby learns that despite what Harper told her, she has not come out to her family yet. The family is under the impression that Abby is only her roommate.
Since "Happiest season" is one of the first LGBTQ+ holiday films, expectations are high. But the structure of the movie is generic and strictly followed the rom-com formula. The story itself provides nothing new, and is instead predictable.
It was difficult to root for the couple based on Harper's unlikable personality, which is one unique aspect to the movie. Viewers want the best for Abby. Seeing her dedication to her girlfriend is aggravating because of the awful Harper can be. Harper's family is also unlikeable. Most of the family's jokes are downright mean, especially towards Abby. The jokes are funny, but at the same time, they make viewers hate most of the main cast.
Even though "Happiest Season" was very simple, it wasn't entirely a flop. The jokes and cringe-worthy moments made it tolerable. Daniel Levy was a stand-out in the film serving as the comic relief. The jokes all fit seamlessly into the scenes and do not feel out of place. For a movie with such a heavy theme, it manages to stay lighthearted and fun, while still maintaining a few emotional scenes.
Writers Clea DuVall and Mary Holland did a good job expanding on each character individually, without making the plot messy or confusing. The dialogue between the characters was smooth and realistic. The way the writers portrayed family members, especially siblings, was accurate and made the characters more relatable and funny. The writing of individual scenes was decent, but more was expected from the unique plot.
The ending was unsatisfying and took away from the main idea that the film was trying to get across. If the events in the movie had unfolded differently and resulted in a better outcome, "Happiest Season" would have been as powerful as audiences had hoped it would be.
About the Contributor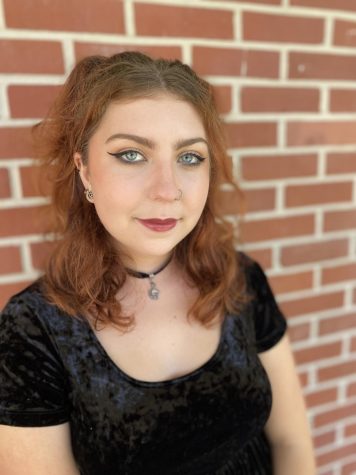 Violet Chace, Entertainment Editor
This year I am a senior and I love sharing my opinions on the newest TV shows and movies that come out.