Vaccine rollout
Older teachers among the first to receive COVID-19 immunization
More than 700 Brevard Public Schools staff members waited in their cars outside of the Viera Health Department to receive the coronavirus vaccine on Jan. 23, and math teacher Annamae Milligan was one of them.
"I was apprehensive of the COVID-19 vaccine at first because there wasn't a lot of solid data on it," Milligan said. "There was a lot of conflicting information about the vaccine, like allergic reactions, risk factors and which one to get, Moderna or Pfizer. Eventually, I figured it would be better to be protected than not and made an appointment."
Due to the overwhelming demand for COVID-19 vaccines, the Food and Drug Administration revealed in December that it would give emergency authorization for the Moderna and Pfizer COVID-19 vaccines.
"The operation was well set up for us," science teacher Paula Ladd said. "You drive through this path and just stick your arm out of the window. Then, they make you pull over for 15 minutes so they can make sure you don't have any reaction. When you leave, you drive past these people who give you your paperwork and a card that has your next appointment on it for the second shot."
As these vaccines became more readily available, Gov. Ron DeSantis announced that Florida residents 65 years and older would be among the first in line to receive one. In Brevard County, the school district announced it had partnered with the Florida Department of Health to administer the Moderna vaccine to teachers and school employees in this age bracket.
Math teacher Jill Whitacre has not received the vaccine but said she's excited that it's being distributed. She said having students attend school in person is important and that vaccinations will help pave the way for this to happen.
"I think we need to trust science," she said. "I feel like people think that this vaccine release is too quick, and it is quick compared to how slow vaccines get approved usually. But the science behind this has been in the works for a long time. And they've been developing it and they've been looking at it and now they have a chance to use it. So I trust in the science that they use, I trust in the methods. And I think the vaccine is the only way out of this pandemic."
English teacher Thomas O'Bryan also received the vaccine.
"I believe it has been thoroughly vetted and researched by the best scientists in the world," he said. "People need to get vaccinated — all teachers, all staff, all administrators. Anybody that's working at West Shore or any other school should get it. And we should be getting it first, just like healthcare workers. We're frontline, essential personnel. We've been told we have to work around students."
History teacher and former Brevard County Undersheriff Bob Sarver said he disagrees with the idea that teachers should be at the front of the line.
"I think at some point the vaccine should be given to all teachers, but I just think that healthcare workers and people who knowingly deal with sick people are more needy than teachers," Sarver said. "They don't have much choice, unlike teachers who can distance students and can open windows. There's a lot of things we can do to protect ourselves, so I just don't think that in the list of public service workers we should put teachers up there."
Developers of the COVID-19 vaccine revealed that recipients could experience some side effects like pain at the injection site, fever, muscle aches and fatigue. These symptoms, according to the John Hopkins Office of Critical Event Preparedness and Response, are normal reactions to any kind of shot and show that the vaccine is working. Ladd said she was excited to get the vaccine but did experience some typical minor reactions. 
"I'm glad I got the Moderna vaccine but I did experience some side effects," Ladd said. "In the following days after I got the shot, I didn't feel well. Not sick, but not 100 percent. I felt like my body was fighting something. I also heard that after the second shot the symptoms can be worse."
Last August, Anthony Fauci, the director of the National Institute of Allergy and Infectious Diseases, said the COVID-19 vaccine will not be made mandatory in the United States. Sarver said he agrees with this policy.
"The government has got enough problems trying to get people to take it," he said. "I think if the government said you had to get it, a lot of people who would have gotten it before wouldn't do it now just to resist the government. So I think it'd be self-defeating."
On the other hand, O'Bryan said he believes the government should make it mandatory. 
"I do feel that the COVID-19 vaccine should be required because there's just too many people irrationally misinformed," he said. "Whether it's the mask or the vaccine, they don't understand the need to comply. These irrational people need to be forced to take the vaccine for the benefit of all of us."
About the Contributor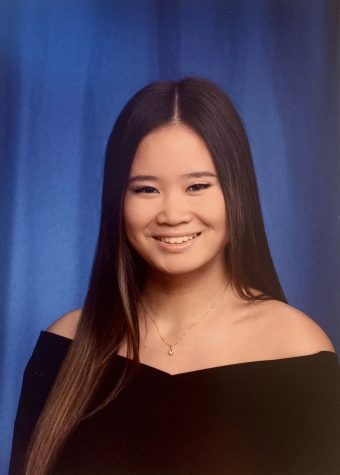 Keira Coleman, Staff Writer
I am super excited to be a part of staff for my senior year.

When I'm not writing, you can find me in the kitchen cooking ramen.