SGA initiates Whitworth scholarship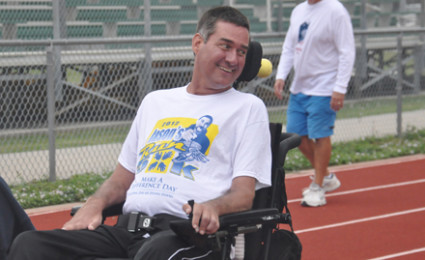 High School Student Government is in the midst of creating the "Coach Jason Whitworth Scholarship," a grant to be awarded to an exceptionally involved West Shore student to put toward their college education. The scholarship will be awarded to one student at the high school awards ceremony in April. Student Government aims to award the scholarship annually.
"I'm excited about the scholarship because it enables us to remember and honor Mr. Whitworth and also commend and recognize a phenomenal student at our school," said junior Monty Karas, a member of the scholarship committee.
Eligibility for the scholarship includes a minimum of a 3.5 GPA, attendance at a four-year college or university inside the U.S., or a state community college. Applicants must be seniors who have attended West Shore at least since ninth grade.
"Mr. Whitworth is a great guy and remembering him by giving students a chance to further their education is a great idea," said SGA sponsor Bob Sarver.
A scholarship committee will evaluate the applicants' academic achievements, extra-curricular activities, community service contributions and financial need.
"The idea is to pick one student that exceeds expectations and truly deserves to be recognized," junior Abby Kawa said.
Applicants must provide a copy of their high-school transcript, SAT or ACT scores, an essay that corresponds to the given prompt and a completed application. Applications may be picked up in the guidance office and are due by April 1.