O'Bryan resigns due to safety concerns
After hearing he had been in close contact with a positive COVID-19 case during the week before school started, English teacher Thomas O'Bryan made the decision to resign from his position at West Shore.
O'Bryan cited family health concerns as his reasoning for leaving. Monday, August 16 was Mr. O'Bryan's last day at West Shore.
"It was Friday [August 6] when I got home," O'Bryan said. "It was around 5 o'clock, and I got a call from Mr. Webb saying that I had been exposed to COVID-19 by another teacher. I [didn't] need to do anything, but he wanted to let me know, and [for me] to monitor my symptoms. So it was then that I decided I just didn't want to run the risk of being around COVID every day."
O'Bryan will be taking up a new job at a private education company called Edmentum, which offers a totally virtual curriculum as an option to its students.
"I've been working with this company part-time for 2 years," O'Bryan said. "They're really an excellent operation, so I'm excited about being a full-time teacher for them."
O'Bryan said he thinks his decision was the best choice he could make for himself and for the safety of his family.
"I really couldn't get my wife sick because she takes care of her elderly father, and so there's no one else around to take care of him other than her," O'Bryan said.
He said that even if Brevard Public Schools' policies toward COVID-19 safety had been stricter, he still would have made the decision to switch to teaching virtual school.
"I don't know that I still would have stayed [if masks were required]," O'Bryan said. "[COVID-19] is so contagious that there are people that have been vaccinated that are getting the virus, so I probably still would have left just to avoid the risk."
Junior Jett Russo, one of Mr. O'Bryan's former AP Language and Composition students this year, said that he will miss having O'Bryan as a teacher.
"Last year I had Mr. O'Bryan for English II Honors, and I enjoyed his class a lot," Russo said. "One of my reasons for taking AP Lang was my belief that I would be continuing another year of English with him. So I'll miss him but I do understand his reasons."
Junior Faith Collins said that she'll also miss Mr. O'Bryan.
"I was really sad when I first heard he was leaving because last year he really hyped up how great AP Lang would be if we had him, so I was looking forward to [taking the class with him]," Collins said.
However, Collins said she understands why Mr. O'Bryan made the decision to stop teaching at West Shore.
"I think that, based on his reasoning, leaving West Shore was in his best interest," she said. "He's looking out for his family, and I respect that."
O'Bryan said he also feels frustrated that he sees leaving West Shore as his safest option.
"Before Friday, I was just getting geared up for another year here, [thinking] that things were gonna be better this year," he said. "So, you know, regular schedule, no e-learning, I was definitely excited about a new year. And so the way it's turned out I am disappointed. I love my students, so it is [a] very bittersweet thing for me."
O'Bryan says that, despite his anticipation about moving to his new job, he will miss West Shore.
"I guess I want to say that it's just been awesome working here for the past year and a week," he said. "I've enjoyed it so much, and bringing in my wife's goodies for [my students] and having these awesome discussions about literature with them. It's been great; I loved it."
About the Contributor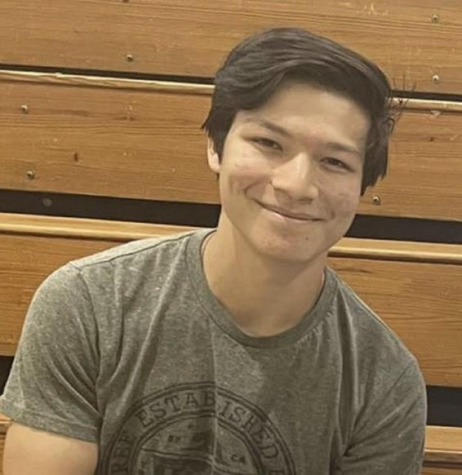 Max Aronson, Staff Writer
This year is my second year on staff and my third year contributing to the ROAR. I am a senior this year, and I enjoy nature, cooking, and food.