New prototype Publix to open in Indialantic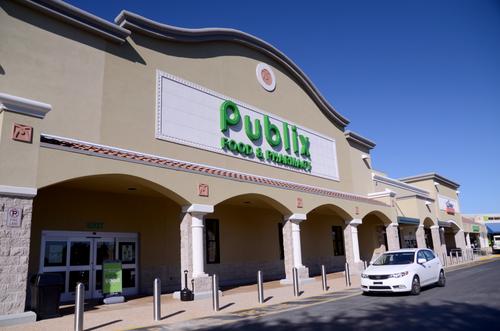 The Indialantic Town Zoning and Planning committee recently approved the opening of a prototype Publix to replace the Hairtek and Sun Dry Cleaners on A1A. The store is expected to open by early 2020.
Long Doggers owner Al Steiginga said the store will bring better business to the Indialantic Strip mall in which his eatery is located.
"I believe it will increase business because the Publix will be an anchor store," Steiginga said. "This is the anchor store Indialantic has needed.
The new Publix will create a closer and more local access to groceries for Indialantic residents.
"I think this will help especially the older people in the community, so that they don't have to travel as far as Melbourne Beach and Eau Gallie," Steiginga said.
Although some people think the Publix will help the other businesses in the strip mall by bringing more people to it, freshman Jesse Bratman disagrees.
"The Publix will probably drive out the other markets because people are just more familiar with Publix," he said. "They probably have better prices than like the organic markets."
Bratman said he likes the idea of having the Publix so close to where he lives because it is more accessible to him than the Melbourne Beach or Eau Gallie stores.
"I was excited because I can pretty much ride my bike to Publix because I live right next to it," Bratman said. "This makes it easier to get the food I need."
No stores other than the Hairtek and Sun Dry Cleaners are to be removed. The stores are said to be relocating with Hairtek finding a new place to set up shop and Sun Dry Cleaners having another store on Fifth Avenue.
By Luca Sullivan