Cautiously optimistic
A difficult 2020 provides lessons for navigating life ahead
Senior Layla Auter had high hopes for 2020. Finishing her junior year, Auter looked forward to her first Prom, her last Homecoming dance and the annual Powderpuff game. But that changed as the year unraveled, those events were canceled and Auter made the decision to be an e-learner for her final year of high school.
"It has been very weird being separated from my senior class," Auter said. "I don't have social media, so the only way to really communicate with people is over text with my close senior friends. I'm alienated a bit."
Auter said she opted for distance learning to protect her grandparents from exposure to COVID-19.
"As a senior, I feel like I have a different experience since I'm more out of the loop," Auter said. "It's a big bummer, not being able to experience traditional senior events. Everyone has definitely made the most with what we've got."
After six years on the swim team and two years as a captain, Auter said she worried her final season would disappoint. But she swam at the state competition — where she helped break the 200 free relay school record with a time of 1:44.23 — and participated in another season highlight.
"I was really worried I wouldn't get to have [Senior Night]," Auter said. "It broke my heart. It's a part of your impact on the team that you've been with for a while. Our friends and family did a really beautiful Senior Night for us. I think that's one of the nice things that's come out of this pandemic is this togetherness. Everyone's doing their best to be as normal as we can."
As Auter applies to Florida Institute of Technology, Duke University and the University of Florida to major in biochemistry, she said she has taken lessons from 2020 into the new year.
"Ironically enough, I hope to see some of what I saw in 2020," Auter said. "It was a period of reflection and growth for me personally, as I spent more time on my own and with my family, away from my normally hectic life. I feel like I saw a lot of compassion and unity last year that I really hope to keep seeing this year. I feel like our generation is bombarded with so much information and worry as a result of social media, and it's nice to take a step back and just be a kid for a while."
Underclassmen await the effects of a post-2020 environment as well. Sophomore Aidan Meyers said he hopes to see an end to the divisiveness of 2020.
"This year has been so toxic with everything going on," Meyers said. "[There's] a lot of disunity. My parents and I don't always see eye to eye on politics, so I hope that things chill out a little bit for 2021."
While keeping his family safe from COVID-19 and adjusting to e-learning, Meyers balances myriad extracurriculars and a rigorous workload, which he said causes him emotional distress.
"I kind of crashed and burned," Meyers said. "I had that plateau moment and thought, 'Well, things are never going to be normal again.' I lost my motivation in a lot of ways. It felt doom and gloom. No matter how much effort I put in, I couldn't get everything done."
Meyers said he hopes the new year will restore his old love for learning, as he takes better care of his physical and mental well-being.
"[Twenty-twenty] was the hardest exam of my life," Meyers said. "Whether it was pure education, social stances, politics, morals, whether or not you're going to go out and wear a mask, there's so many ethical decisions and conundrums I had to go through. It was a test of my resilience."
Science teacher Rebecca Matoska also grappled with an unexpected, life-changing task: moving to a new state and a new school at the beginning of a pandemic.
"When my previous school shut down and went under quarantine, and we had to conduct all student activities in a socially distant manner," Matoska said. "I think [that's when] I realized [2020] wasn't going to be normal."
After three years of teaching in Colorado, Matoska's family moved to Melbourne last January for her husband's new job. Matoska joined her family in Melbourne shortly after her previous school in Colorado switched to e-learning in the spring.
Matoska said 2020 was not a lost year.
"Rather than get 'back to normal' I'd like to see people strive for better," Matoska said. "Take what they've learned and do better. I'd like to see people be kinder to each other, be more mindful and give back to their communities."
About the Contributors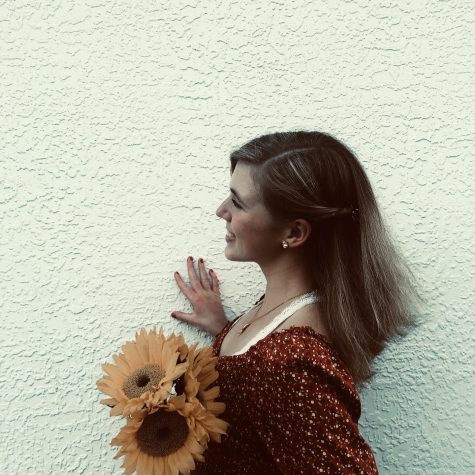 Sophia Bailly, Editor in chief
This is my third year on the "Roar" staff and my second year as editor in chief. I enjoy covering social and political issues and hope to cover international...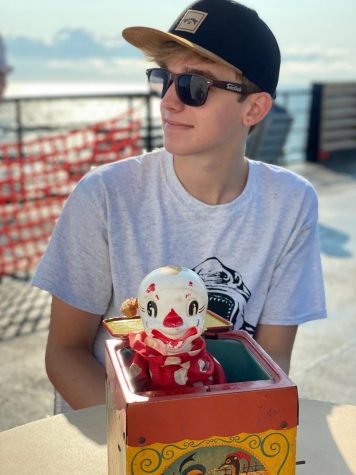 Deklyn Gardner, Graphic Designer
I am one of the two graphic designers on staff this year. I have taken several digital art classes with Mr. Finch through my time at West Shore and received...