Career specialist endorses personality quiz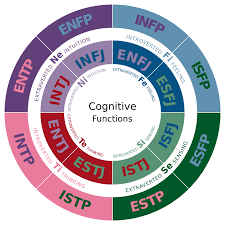 The Meyers-Briggs Type Indicator Quiz is a 93-question quiz that asks personal questions about and requires takers to self-report. After completing the quiz, the quiz-taker will receive a result out of 16 distinctly different personality types as defined by psychologists Katharine Cook Briggs and Isabel Briggs Myers.The results quiz can be used to determine the strengths and weaknesses of students, helping them choose a suitable career path. 
"Starting with personality and career assessments is a good way to start thinking about what you enjoy doing," college and career specialist Angela Feldbush said.  "One of the visiting colleges mentioned the survey and, after looking into it, I found that it was accessible and would be a good way to get students thinking about what kinds of activities they enjoy."
The quiz site also provides links based on results to help to interpret results. 
"[These links] give you examples of famous people who share your personality type and careers that people like you often enjoy," Feldbush said. "This makes it an excellent starting point for people who want to know more about possible careers that they might enjoy." 
Thet site has a section titled "Career Paths" that describes the kind of careers each personality type would feel the most fulfilled in. 
"I'm really interested in zoology and I've done projects related to and with animals and am doing several science research projects, specifically involving monkeys," said sophomore June Griffith. "But I also have a lot of love for music and I want to get some sort of musical college experience or pursue it as a hobby." 
The results revealed Griffith to be an INFP-T, Mediator personality type. The 16 Personalities website defines this personality type as "poetic, kind, and altruistic … always eager to help a good cause." Griffith followed the links and found a detailed description of the kind of work-life would match with her personality.
"I honestly felt like the descriptions fit me perfectly," she said. "It is just kind of satisfying to see all of it laid out in front of me and go 'Yeah. That is me.', like, 'That is what I want'."