Wind Ensemble helps send off seniors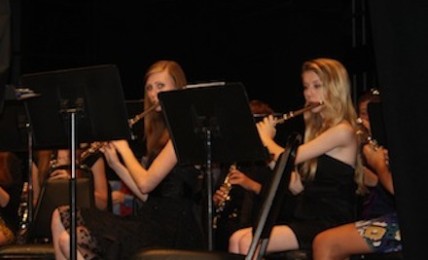 The Wind Ensemble played at the graduation ceremonies Friday at the BCC King Center. The band played four songs from the Spring Concert in April as friends and family members walked into the auditorium. It also played the school's alma mater and the traditional "Pomp and Circumstance" as the graduates walked in. Will Clifton, a sophmore who plays the trumpet, was honored to perform at the graduation.
"It felt good to play for the people I know," he said. "I liked being able to play for them while they graduated and before they went off to college and beyond."
Another sophmore and percussionist, Ananda Sundararaman, also was glad to be part of the ceremony.
"It was really nice to provide the musical backdrop for the graduating seniors' last night together," Sundararaman said.
This was the final performance of the year for the Wind Ensemble.