Space Coast Light-fest illuminates Wickham Park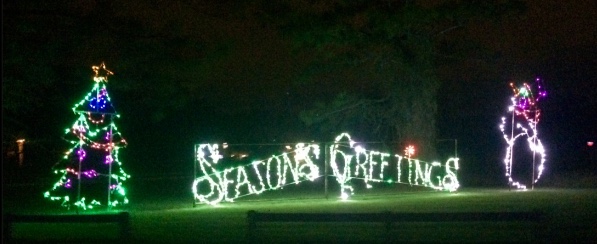 Boy Scouts set up light displays for Space Coast Light-fest to start off the holiday spirit in the community.
Light-fest director Sally Richardson said the Boy Scouts come out and help put the exhibits up because they receive part of the proceeds from the events, as does Winter-land Inc., a company in Indiana who rents out the light displays.
"Every night the Boy Scouts check the bulbs of the lights to see which ones have gone out," Richardson said. "There are over three million light bulbs throughout all of the displays,"
According to Richardson, the lights are different every year. Space Coast Light-fest inherits the lights from over the years and if some break they refurbish them, all of the lights are LED.
"The lights are powered by a temporary power supply, we call them tombstones," Richardson said.
Richardson said the tombstones are generators in the park that they hook the lights up to. They also hook up some displays to the main circuit of the park.
Junior Sydney Weatherspoon said she enjoyed this year's show.
"It was really fun going to see the lights with my friends," she said. "They had a light tunnel which was really cool. The presentation was put together well, although I wish there were more displays like the light tunnel because that was really cool."
By Abriana Camilo