New semester, new classes — and a faster pace
New courses face concerning time constraints
With the second semester of this school year kicking off, students and teachers have begun adjusting to new routines. Some are having trouble acclimating, while others are looking forward to their new classes.
"I feel great about my second-semester classes," junior Gabrielle Wills said. "I miss my old schedule a bit, but the new one is also fun and interesting. I'm taking AP Spanish, and it's a class that I have been looking forward to since middle school. I'm also taking band for another semester and that class really boosts how I feel about my day."
This semester has fewer calendar days than fall semester, which means that teachers will have to breeze through course content at a faster pace. This could equate to more work on a daily basis. Wills, however, said she isn't too bothered by this possibility.
"It doesn't stress me out that we have fewer days this semester," she said. "As long as I put in the same amount of effort as I did last term, and remain optimistic. I see no reason to freak out over it."
Freshman Caroline Scott finds herself enjoying her new classes as well. 
"I'm still adjusting to my teachers and how they operate, but so far I'm enjoying my classes," Scott said. "For the most part, they keep me engaged."
While she originally had doubts about a faster-paced semester, Scott said she is happy with the change.
"I initially stressed out over the shorter semester because I have all my core classes except math," she said. "But it seems like the teachers cut back the amount of busy work they would assign in a non-block year to focus on teaching the more important aspects. I like the faster pacing, but I wouldn't want to work at this rate in a class that requires a lot."
Freshman Ella Dorfman said she preferred her first semester classes.
"It's odd starting a new set of classes mid-year, and I also had more friends in my previous classes," Dorfman said.
Dorfman also said she worries about how the shorter semester will impact her AP World History class.
"I mentally prepared myself to strap in as soon as [AP World History] classes started," Dorfman said. "The class already is a lot of work in itself, but with a block schedule and limited time, it will be a lot. That just means I'll have to work smarter and harder."
Facing changes to past schedules isn't a challenge exclusive to students. Chemistry teacher Dawn Gregor said she's enjoying her new classes.
"I feel good about the new students I'm teaching this semester," Gregor said. "I feel more comfortable with e-learning technology and have a better understanding of covering material in a block schedule. I have less e-learners and more in-class students, which makes it easier."
Despite her good feelings towards this semester, she said the fear of having to cover content in a shorter time period lingers.
"I feel anxious about the fact that this semester has fewer days than the last semester," she said. "But, I will conquer the objectives and material day-by-day and plan accordingly to meet the needs of mastering the material. Block scheduling has its advantages and disadvantages."
About the Contributor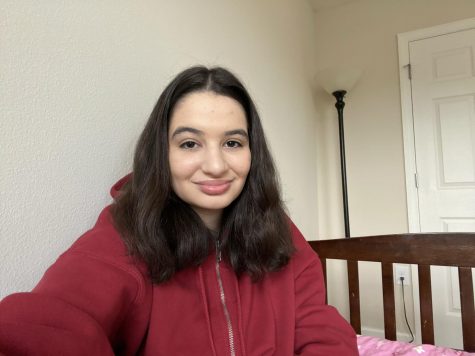 Aytek Abdulla, Social Media Editor
I am a third-year writer for the Roar magazine, and this year's social media editor. Additionally, I co-run the Roar Instagram page. I love to write and...