Realizing it's for the last time
My alarm clock blares at a sharp 6 a.m., cold-eyed I reach over and turn it off. I rigidly prop myself up and step onto the cold tile, it doesn't hit me then. I walk to the shower as my muscles ache with fatigue from yesterday's rehearsal. I arrive at West Shore still half-asleep trying to sip my coffee before we get on the bus.
We ride as the sun is just peaking over the sleepy town, mist still reposes over the pastures we pass, it doesn't hit me then. We arrive, you'd never seen a place so devoid of crass souls, a place so welcoming of any person who seeks to perform. As we scope out the different classrooms, the stages, it still doesn't hit me.
I go through the motions, like every year, trying to support our troupe members while making sure I'm ready for my own events.  We perform, all the hard work, countless hours, all leading up to this moment. For four years I've heard students introduce themselves and make it known it was their last time. I never really thought about how much it meant to them and how much it would mean to me to perform at this event.  At that moment you don't think about it, how after this you'll never perform at districts again. All you're worried about in that moment is choreography or scripts you hastily memorized.
After the dust settles and I wake up the day after, still aching, still tired, I finally feel how every senior does when they're done, an emptiness almost. I would never say "I represent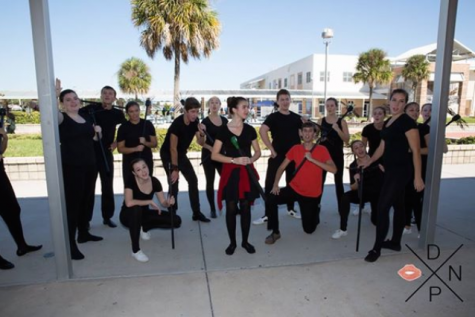 " again. For four years I've been doing this, for four years these competitions have been an integral part of my high-school experience, and now it dawns that this is the beginning of the end. I will never forget the memories I have made, the heartbreak and the victories. How as a freshman I performed at the biggest state festival in the country, how as a sophomore I didn't get a medal at all and how much it has helped me grow as a person and actor. With this I say, do not take any of these moments for granted, no matter how many times it has happened before, the last time is always a little more priceless.