Aussie Pink Floyd headed to King Center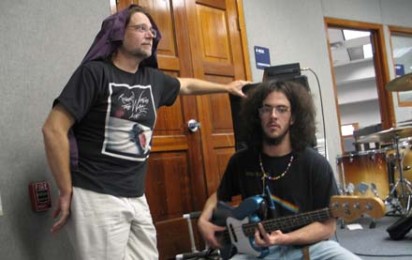 The Australian Pink Floyd, a tribute band, will perform at Melbourne's Maxwell C. King Center on Nov. 11 at 8 p.m.
Sophomore Jack Moore has seen previous shows of Pink Floyd's music held at the King Center.
"I think the King Center did a good job. I saw a cover-band there once. It felt like a real concert," said Moore, who described Pink Floyd's music as "kind of calm and nice to listen to when you're stressed."
While history teacher Kirk Murphy is a Pink Floyd fan, he said he doesn't enjoy tribute concerts so won't attend the show.
Murphy has not seen the real Pink Floyd play live but has seen Roger Waters, the band's former  bassist and main songwriter perform three times. Rogers left Pink Floyd over creative differences in 1985.
"I always enjoyed their music early on," he said. "They were different and not mainstream."
A memory of Murphy's about Pink Floyd had to do with his dog. Murphy owed an album called "Animals," on which one song contained the sound of dogs barking in the background, and Snuff would bark along.
"You know your dog is cool when he barks along to Pink Floyd," Murphy said.
By Jamie Cox