Cheer team to participate in UCF summer camp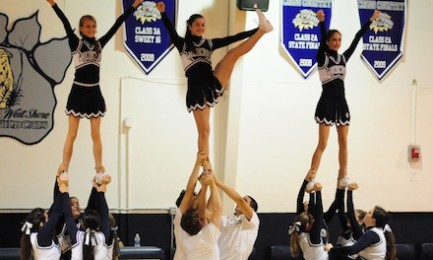 Lindsay Gorham, the cheer team's lone senior girl, will travel, along with the rest of the cheer squad, to University of Central Florida for a summer camp. More than 20 teams participate in the camp, and the participants learn new stunts as well as a new dance.
"It's really beneficial to go to summer camp, especially with all of our incoming freshmen," Gorham said. "It gives us an opportunity to cheer, work, and have fun together before the actual season starts."
The camp runs from July 21 through July 24, and the team will stay in the dorm rooms on the UCF campus.
"Next year will be a really successful year," Gorham said. "All of our seniors have been on the team since middle school, and we'll have a lot of leadership and experience."
The team returns four incoming seniors, all who will be team captains. They are Gorham, who is the lead captain, Vincent Guglietta, Randolph Slomin and Shaun Wilson.
Leave a Comment