Bowling teams earn split with Heritage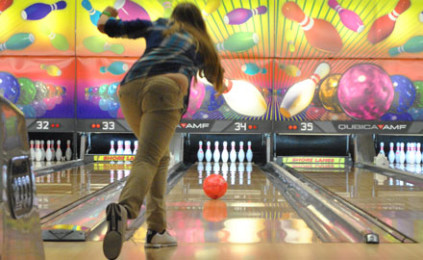 The boys' bowling team defeated Heritage High School 4-3 and the girls' team lost 5-2 in matches filled with stress that mostly was not generated by the competition. Generally game day for the bowling team is an exciting event, but on Thursday the conflict with the Powderpuff game caused an anxious situation at Shore Lanes.
"While I was bowling all I could think about was Powderpuff," senior Sarah Kinsey said. "I didn't want to miss the team-bonding time that went on before [Powderpuff]"
Senior Timmy Pham turned it into a fun way to start off powderpuff.
"I was excited to bowl because I had my nails painted pink," he said. "It ended up being scheduled well because [Coach Kirk] Murphy let me go during the fourth game so I could get ready."
The next match will take place Tuesday at 4 p.m. at Harbour Lanes.