Soccer team rounding into shape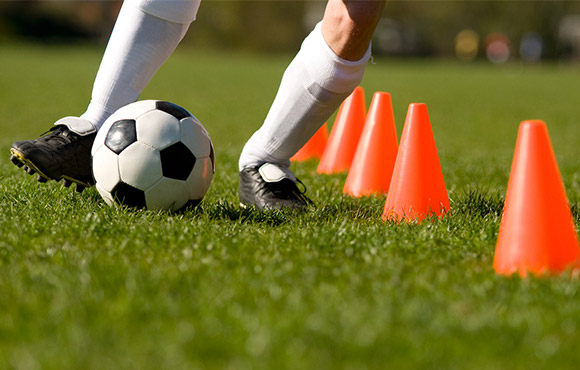 After their break, the boys' varsity soccer team is looking forward to its upcoming season. During practices, the boys are working to get back in shape in preparation for the winter games.
"After the summer, everyone was really rusty," Leighton Johnson (12) said. "So we started doing a lot of conditioning. Things like jogging, sprints and conditioning in general to get back into shape."
Conditioning isn't the only thing the squad's doing to prepare. Sophomore Brody Hetzel describes the technical skill drills the team has been working on.
"Along with conditioning, we have also done a lot of passing and shooting drills so that we can get as many touches on the ball as we can before we have our first real game," Hetzel said. "Because we aren't as big of a school, our bench is usually smaller than our opponents so these drills will help us have more energy and better technique throughout the game, even when our legs are tired."
Still, members look forward to what they hope to be a successful season.
"The exercises are a huge help," Johnson said. "The team is really solid this year, so I think we're going do great."
The boys' first game is scheduled for Wednesday at Viera.
By Tenley Paul